Police in Brazil looking for 10 men in connection with gang rape of woman in a bar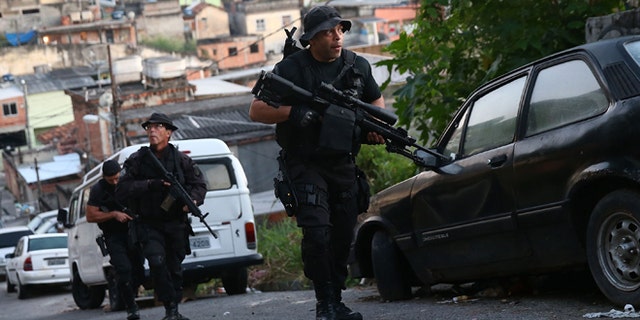 RIO DE JANEIRO (AP) – Police in Brazil are looking for at least 10 men in connection with the gang rape of a woman on the outskirts of Rio de Janeiro.
A police statement said the 34-year-old victim was assaulted by several men in a bar and on a street of the city of São Gonçalo, in Rio's metropolitan area.
Investigator Debora Rodrigues said the alleged crime took place a week ago and asked that the victim be put into a protection program.
Investigators are now analyzing footage taken by security cameras. The police statement was released Sunday.
In June, seven men in Rio were charged in the gang rape of a 16-year-old in a case that shocked Brazil and became a symbol of that nation's problem of violence against women. That case made international headlines because videos showing men posing with the unconscious victim were shared on social media.
The attacks are part of a series of brutal sexual assaults that have sparked marches against gender violence across Latin America. Last week, tens of thousands marched in Argentina, Mexico, Bolivia, Chile, Paraguay and Uruguay to protest violence against women, often under the slogan the NiUnaMenos, meaning "Not one less."
The march in Argentina followed the brutal killing of a 16-year-old girl who was drugged, raped and tortured.