Police find Knox's ex-boyfriend in hotel near border with Slovenia, Austria; take passport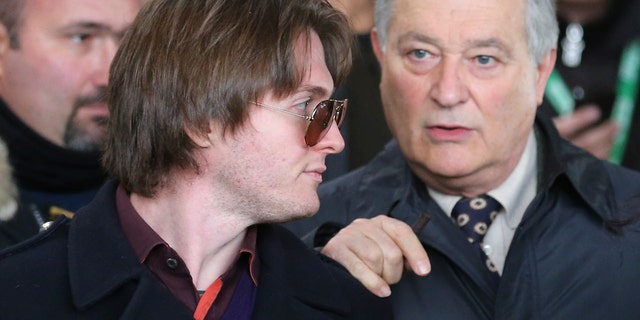 FLORENCE, Italy – Police have found Amanda Knox's ex-boyfriend at a hotel near Italy's border with Slovenia and Austria after he and the American student were convicted for a second time in the death of British student Meredith Kercher.
The cabinet chief of the Udine police station, Giovanni Belmonte, said police showed up at about 1 a.m. Friday at a hotel in Venzone, about 40 kilometers from the border, where Sollecito and his current girlfriend were staying. They took him to the Udine police station, took his passport and put a stamp in his Italian identity papers showing that he cannot leave the country. He will be freed later, Belmonte said.
The court in Florence on Thursday upheld the conviction against Knox and Sollecito. It did not immediately order Sollecito's arrest.