Police arrest 5 in killing of endangered orangutan shot 130 times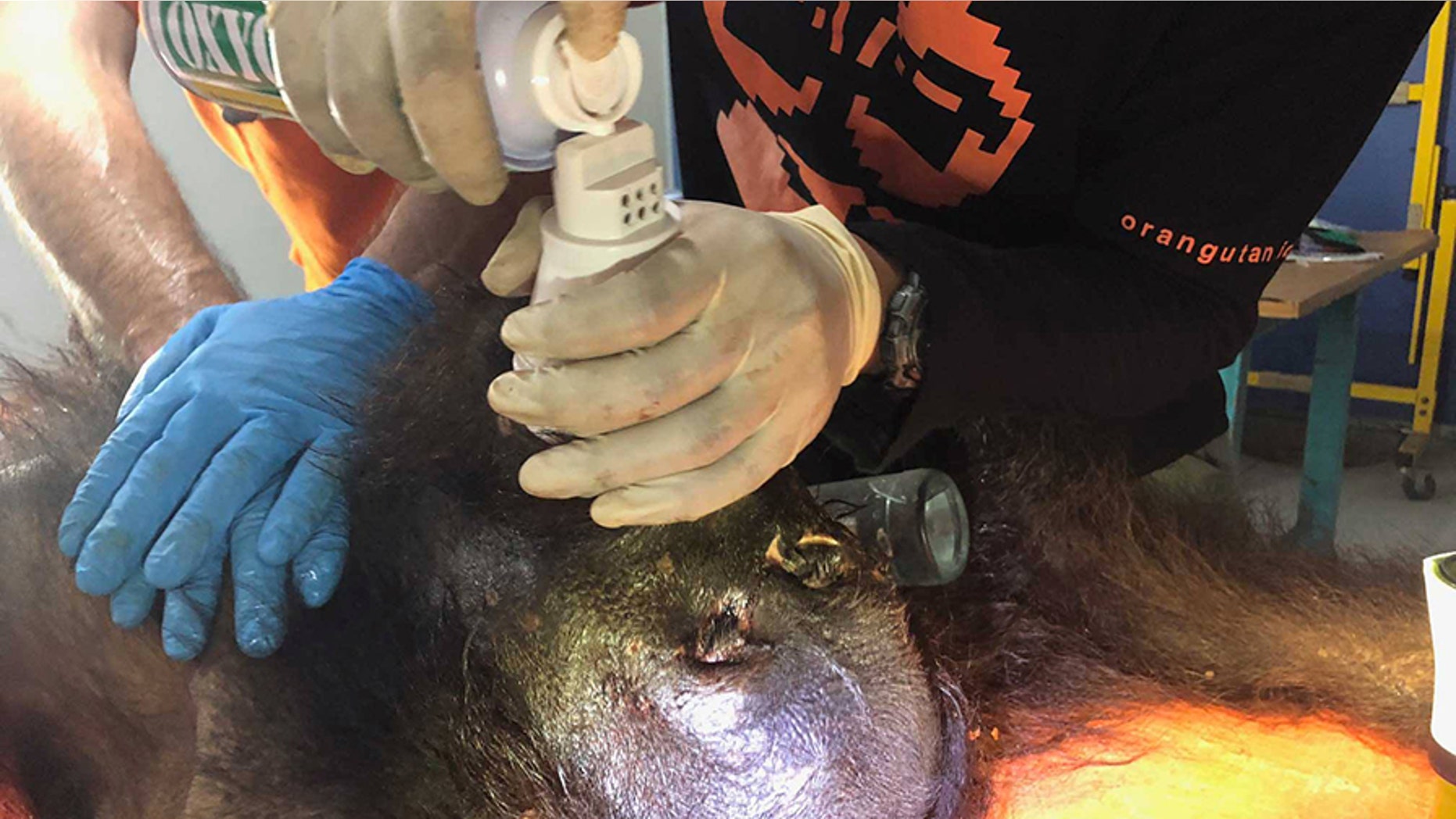 Four farmers and a 13-year-old boy in Indonesia admitted they stabbed, clubbed, and shot a male orangutan with at least 130 air gun pellets to protect their pineapple crop, police said Monday, in the latest high-profile killing of a critically endangered species.
The orangutan, believed to be 5 to 6 years old, died two weeks ago after it was spotted by villagers in a lake in the Kutai Timur district of East Kalimantan province.
"All the suspects have told police that they shot, stabbed and clubbed the orangutan," local police chief detective Yuliansyah, who goes by a single name, told the Associated Press. "They did it because they considered the animal to be a pest that ruined the family's pineapple plantation."
The Center for Orangutan Protection said an X-ray of the great ape showed at least 130 air gun pellets in the orangutan's body – including more than 70 in its head.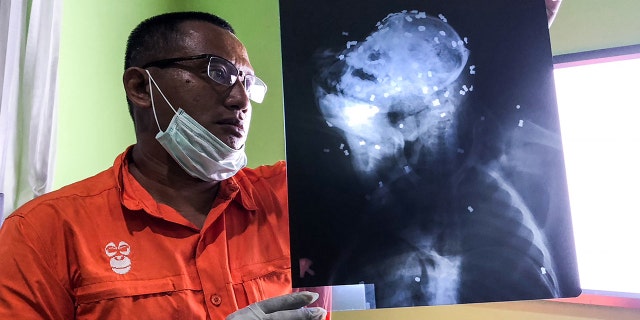 Officials also found the animal was blinded as a result of the shooting, and also had 17 open wounds believed to be caused by sharp objects. The great ape's left thigh, right chest and left hand were bruised from blunt object trauma.
Yuliansyah told the AP the adult suspects face up to five years in jail and fines of $7,400, while the boy could face half the adult punishment at a juvenile detention center.
ORANGUTAN DEAD AFTER BEING BLASTED BY 130 PELLET GUN SHOTS SOON AFTER ANOTHER BRUTAL ORANGUTAN MURDER
The orangutan protection center praised the arrests by police, saying that it has "opened up new hope for the enforcement of animal protection laws" in Indonesia.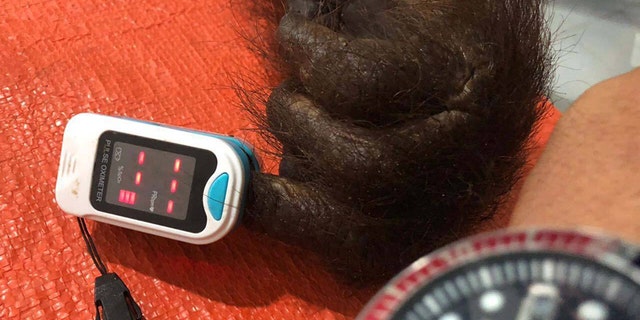 Ramadhani, a manager of habitat protection at the center who goes by one name, said in a statement work continues to make sure the suspects "can get the maximum penalty."
"This is to ensure a deterrent effect for the perpetrators of crimes against orangutans and their habitats," he said.
The numbers of orangutans on Borneo and on the Indonesian island of Sumatra, recognized as separate species and both classified as critically endangered, have fallen precipitously since the 1970s.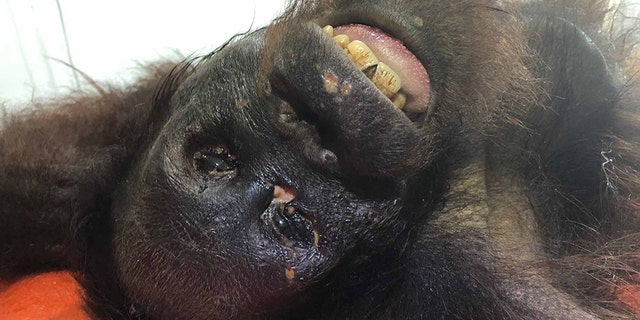 A new study published last week estimated that the population on Borneo has dropped by more than 100,000 since 1999.
Orangutans are a protected species in Indonesia and Malaysia, but deforestation has dramatically reduced their habitat and brought them into contact with farmers and plantation workers who kill them to protect crops and for meat.
In mid-January, an orangutan was found decapitated and shot more than a dozen times with an air gun in Central Kalimantan, environmental news website Mongabay reported. Police arrested two rubber farmers suspected in the killing, it said.
Fox News' Lucia Suarez and the Associated Press contributed to this report.