People-smuggler boat breaks down off Indonesia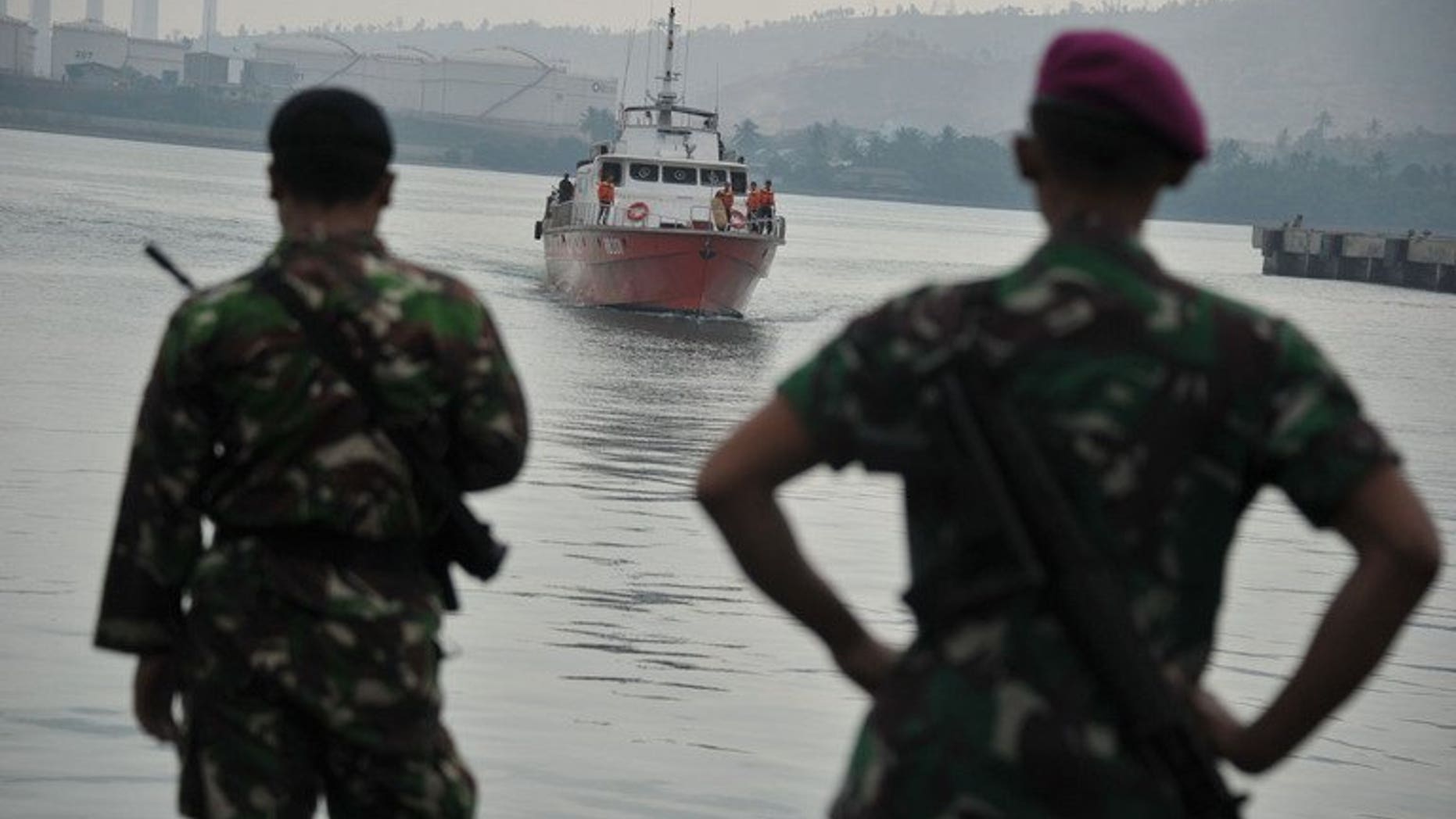 JAKARTA (AFP) – A people-smuggling boat carrying about 80 asylum-seekers broke down in seas south of Indonesia on Friday, prompting several vessels to divert in a bid to help it, Australian and Indonesian officials said.
The boat was off Indonesia's main island of Java when it ran into trouble and put out a distress signal.
The Australian Maritime Safety Authority said two merchant vessels and a navy ship were steaming towards the location of the boat, which was reported to be carrying 80 people and taking on water.
However, the Indonesian national search and rescue agency said later the boat had only developed engine trouble and it managed to fix the problem quickly and continue its journey.
AMSA also said later than an aircraft flew over the boat and it had not sunk.
Indonesian rescue agency official Rusliansyah, who goes by one name, said the agency had talked to people on the boat at 1:25 pm (0625 GMT) when the vessel was 62 nautical miles from Java.
"The boat had engine trouble but they have already fixed it and are able to travel slowly," he told AFP.
He said the boat was heading to the Australian territory of Christmas Island, a common landing point for asylum-seeker boats heading to Australia.
"We can't stop them as the rescue team in the area does not have the right kind of boat to chase them," he added.
Prime Minister Kevin Rudd is currently in Indonesia for talks on tackling the thorny issue of asylum-seeker boats, a steady stream of which have made their way to Australia in recent years.
Hundreds of asylum-seekers have drowned on the dangerous sea voyage from Indonesia when their rickety, overloaded boats sank.
More than 13,000 asylum-seekers have arrived in Australia by boat since January 1, piling pressure on the ruling Labor party in an election year.
It is a controversial political issue likely to loom large in the lead-up to polls to be held later this year.