Pentagon chief Carter: Will agree to disagree with Israel's Netanyahu on Iran nuke agreement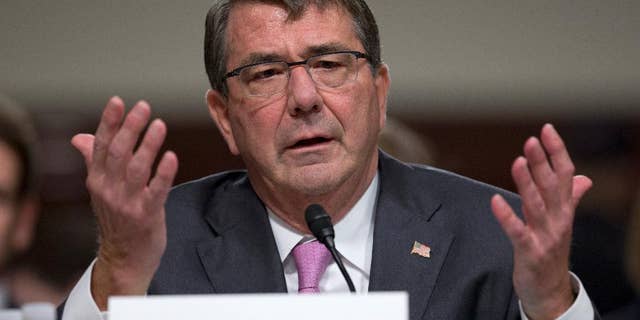 TEL AVIV, Israel – U.S. Defense Secretary Ash Carter says he has no expectation of changing Israel's opposition to the Iran nuclear deal. He says instead he'll use his meetings with Israeli leaders to discuss ways of deepening military ties.
Carter arrived in Tel Aviv on Sunday night and is scheduled to meet with his Israeli counterpart on Monday, followed by a meeting Tuesday with Prime Minister Benjamin Netanyahu.
He is the first Obama Cabinet member to visit the Jewish state since the Iran deal was clinched last week.
Carter acknowledged that Netanyahu is staunchly opposed to the deal. The Israeli leader believes the pact will enable Iran to become a nuclear power. Carter said he and Netanyahu will have to agree to disagree on that.