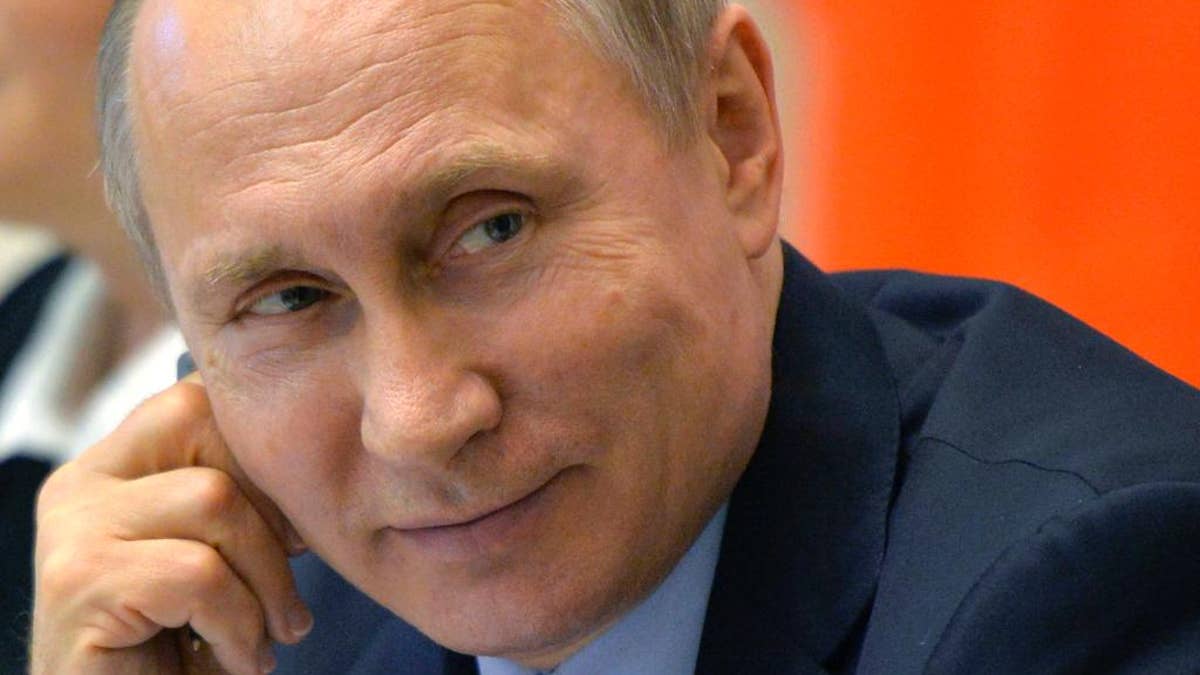 MOSCOW – The thousands of Russian names on a list of offshore companies suggests President Vladimir Putin's effort to crack down on such entities is ineffective, experts say, and highlights how keeping wealth abroad remains one of the few ways to keep it safe from corrupt local officials.
A database published by investigative journalists on Monday showed over 6,000 Russian citizens and legal entities own or manage offshore companies through Panamanian law firm Mossack Fonseca. Spanning over two decades, the data showed no decrease in the number despite the government's efforts.
The documents have sparked public outrage and investigations in the West but in Russia the response has been muted. International media outlets with access to the full database say they show a network of Putin's friends handling large sums, allegedly for the president. Moscow has dismissed this as speculation.
Beyond Putin's inner circle, they also show that thousands of Russians — not just tycoons but mid-size business owners — use offshore companies. A record $151.5 billion in capital was pulled out of Russia in 2014, when investors panicked about sanctions. Some $57 billion flowed out last year.
As Russia struggles economically, Putin has made a big show of wanting to crack down on the use of offshore companies, which can help dodge taxes.
In March last year, a year after the annexation of Crimea and U.S. and European Union economic sanctions, Putin issued a public warning to a star-studded gathering of tycoons at a posh Moscow hotel: get your money back to Russia, or foreign governments might snap it away from you. Oleg Deripaska, one of the billionaire attendees, later told Russian television that Putin said: "Do it now and for good, and no one will have anything against you."
In June, Putin signed a bill declaring a capital amnesty, under which funds brought back to the country would not be taxed and the owner would not be prosecuted. Six months later, only about a hundred people were reported to have brought back their fortunes with the help of the amnesty that year, and the bill was extended through July this year.
The thousands of names listed in the so-called Panama Papers suggest the effort is still not yielding much.
That may be due to the fact that, like some of his other initiatives, Putin's public scolding of oligarchs seemed to be largely political theater for the domestic audience. However stern Putin's message was, it was not followed by any legislative or regulatory announcements that would make doing business or keeping money in Russia more attractive.
Roman Anin, an investigative reporter who helped research the Mossack Fonseca leak, says the reaction to the revelations was muted in Russia because business people have typically resorted to offshore jurisdiction for a reason fundamentally different from western Europe. For business people, it's not about evading taxes, but avoiding corrupt officials.
"They have no trust in Russian courts, law enforcement agencies or other institutions," he said in a piece in Novaya Gazeta. "Their offshore firms are not a sign of a good life but it's a rare possibility for them to protect their property."
Russian companies and individuals have fled to foreign jurisdictions also because of outdated laws, such as a lack of protection for shareholders of a company.
"De-offshoring presumed certain government actions to improve doing business in Russia: financial regulation, legal structuring. Nothing has been done," says Andrei Movchan, director of the Economic Policy Program at the Carnegie Moscow Center.
Police statistics testify to the troubles businesses face. Owners often decry the heavy-handedness and unannounced visits of law enforcement officers as well as extensive bureaucracy. President Putin described the problem as "bringing a nightmare to businesses."
The office of the ombudsman for Russian business this week reported a staggering 20 percent increase in criminal cases launched against business people.
"People are afraid that information about their assets and money (will be revealed) because the environment is highly criminalized," Movchan says. "Information about how much money is kept can bring about an attack on that money."
The links between law enforcement agencies and criminals has been well documented in recent trials. In one high-profile case, Moscow regional prosecutors were detained and charged with making millions in protection money from illegal casinos.
Despite the Panama Papers' revelations, the government is not expected to take action against any high-profile business people who got around the state's anti-offshoring campaign.
That's because owners of Russia's largest companies on the list are major tax payers and have supported the government in multiple ways: from keeping jobs in economically depressed areas to buying up media outlets previously critical of the government.
The Kremlin even made an effort to come to their defense.
Putin's spokesman Dmitry Peskov on Monday said the revelations in the Panama Papers do not run counter the government's push against offshore accounts.
"No one has banned offshores, there's nothing illegal about them," he said. "What is illegal is tax evasion and trying to dodge your country's taxes."
Experts say that the Russian government does not need evidence of a person's offshore account to crack down on them.
Take the case of Mikhail Khodorkovsky, once Russia's richest man and later the country's best-known prisoner for 10 years. He was convicted in the first of his two trials for tax evasion and his oil company was dismantled and sold off in pieces, largely to a state-controlled firm.
"If one needs to attack a businessman you don't need offshore firms, you just need to bring a criminal case against them: we've been seen lots of trumped up cases," Movchan says. "You can always plant five grams of heroin on someone. Why would you bother with English-language documents, spend money on the translator?"