Pakistan's chief selector steps down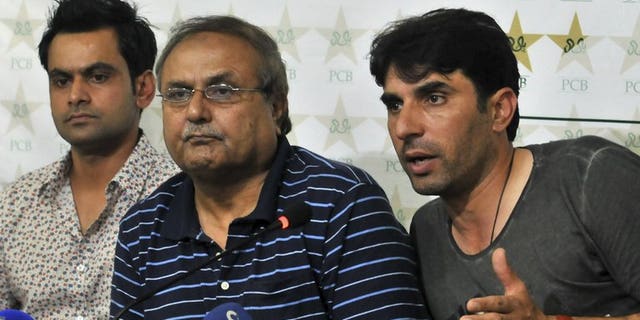 KARACHI (AFP) – Pakistan's chief cricket selector Iqbal Qasim stepped down at the end of his tenure on Thursday, denying any rift with the national team's captain and coach.
"I have told the top officials of the PCB (Pakistan Cricket Board) that I have completed my tenure so they should appoint a new panel for future selection," Qasim told AFP.
Qasim led the selection committee which on Wednesday named one-day and Twenty20 squads for this month's tour of the West Indies, dropping flopped players Shoaib Malik, Kamran Akmal and Imran Farhat, and recalling all-rounder Shahid Afridi.
PCB interim chairman Najam Sethi approved Qasim's decision to go.
"Qasim has done a great service to the country. He has given a fitting farewell to the team by presiding over its selection committee prior to the West Indies tour," he said in a statement.
Sethi confirmed that Qasim had asked to be relieved of his duties after extending his tenure from April to July.
"I wish him well and shall continue to seek his advice and guidance on cricketing matters in the future", said Sethi, now set to announce a new selection panel soon.
Local media have speculated about differences between Qasim, captain Misbah-ul Haq and coach Dav Whatmore, and Twenty20 captain Mohammad Hafeez over selection, but Qasim denied any rift.
"I had no differences with anyone," said Qasim, a former left arm spinner who played 50 Tests and 15 one-day matches for Pakistan.
Qasim's committee came under criticism after the team crashed out of the Champions Trophy in England last month.
He has served repeated tenures as chief selector. In 2010, he resigned after the team's 3-0 rout in Australia.
"The team wins and the team loses, which is part of the game so there should be no differences," said Qasim. "I thank Misbah, Whatmore and Hafeez for their cooperation."
Pakistan will play five one-day and two Twenty20 matches in the Caribbean. They will tour Zimbabwe in August for two Tests, three one-day and two Twenty20 matches.