Pakistan court orders cricket chairman re-election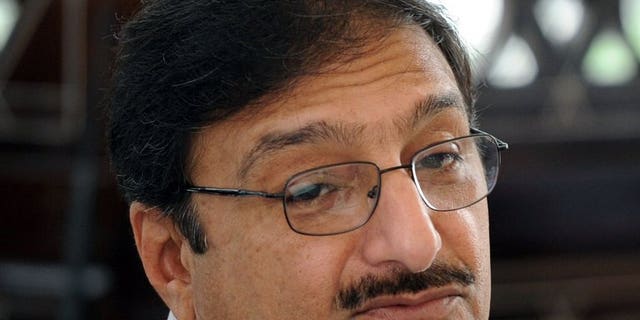 ISLAMABAD (AFP) – A court in Pakistan on Thursday ordered the country's cricket board to re-elect a chairman within 90 days after Zaka Ashraf was suspended over concerns about a dubious ballot.
The decision from the Islamabad high court came after petitioners challenged a Pakistan Cricket Board (PCB) ballot, which in May elected the incumbent chief Ashraf as chairman for four years.
The court last month termed Ashraf's election in the new process as "dubious" and "polluted" and the government appointed Najam Sethi as interim chairman until Ashraf's case was decided.
"Sethi should continue as interim PCB chairman but must hold elections within 90 days to elect a PCB chairman," the court ordered.
Ashraf was appointed chairman by PCB patron and the president of Pakistan, Asif Ali Zardari, in October 2011 under a previous PCB constitution.
But the PCB was forced to introduce a new constitution earlier this year after the International Cricket Council (ICC) ordered an end to all undue government interference.
Sethi said the court would be obeyed.
"I took over on Prime Minister Nawaz Sharif's instruction on an interim basis and now as per the court orders we will hold elections," Sethi said after attending the hearing.
"We have to clear the mess in our cricket system," said Sethi who on Wednesday admitted Pakistan cricket was at its lowest ebb due to a string of controversies.
The presidential appointment of PCB heads was widely criticised by former players and officials as politically motivated, with the chairman coming from the same party as the president, a process also followed in Sri Lanka and Bangladesh.
Top cricket nations like Australia, England, India and South Africa hold elections to chose their cricket heads.