Pakistan bombings kill 52 over weekend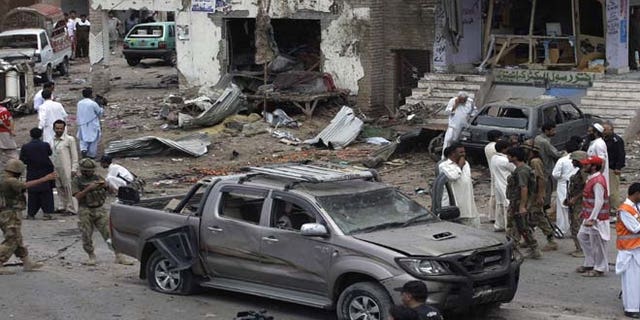 ISLAMABAD – Police officials say the death toll from several weekend bombings in Pakistan has climbed to 52 after three victims died overnight from their wounds.
Senior police officer Fayaz Sumbal said two people wounded in an attack on a Shiite Muslim mosque in the southwestern city of Quetta Sunday died Monday, raising the death toll from that incident to 30.
The militant group Lashkar-e-Jhangvi, which has carried out many attacks against Shiites in recent years, claimed responsibility.
In the northwestern city of Peshawar, police officer Abid Khan said one person wounded in an attack on a paramilitary convoy Sunday died in the hospital, raising that death toll to 18.
In the third Sunday incident, four Pakistani soldiers died when a roadside bomb hit their convoy.