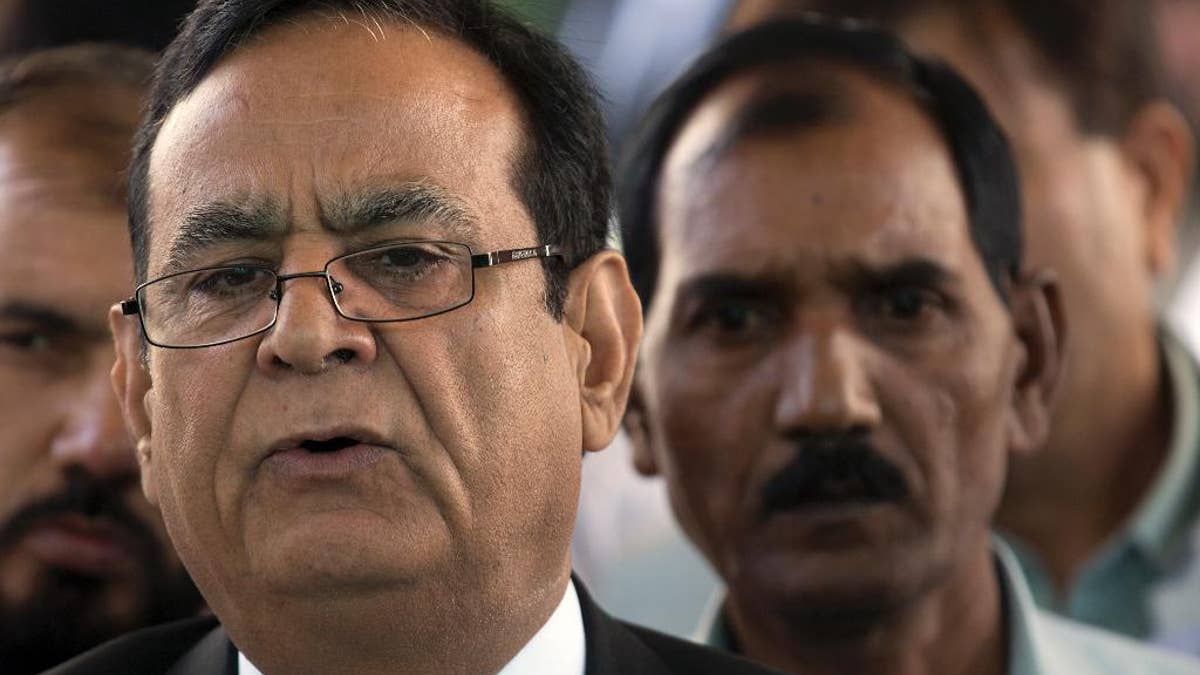 ISLAMABAD – Pakistan's top court has adjourned the appeals hearing for Christian woman convicted of blasphemy who has been on death row since 2010.
A Supreme Court judge on Thursday refused to hear the case of Aasia Bibi, citing a possible conflict of interest. Her lawyer, Saiful Malook, says no new hearing date has been set.
The case has drawn international condemnation of Pakistan's harsh blasphemy laws. Bibi was arrested after a quarrel with Muslim women in eastern Punjab province and accused of insulting Islam's Prophet Muhammad, a charge she repeatedly denied.
Pakistani Islamists have been demanding Bibi's execution and two officials, a governor and a minorities' minister, were killed in 2011 for supporting her.
Rallies also took place on Thursday in the cities of Lahore and Karachi, demanding Bibi's execution.