Outcry on social media after Venezuelan 8-year-old dies due to shortage of medicine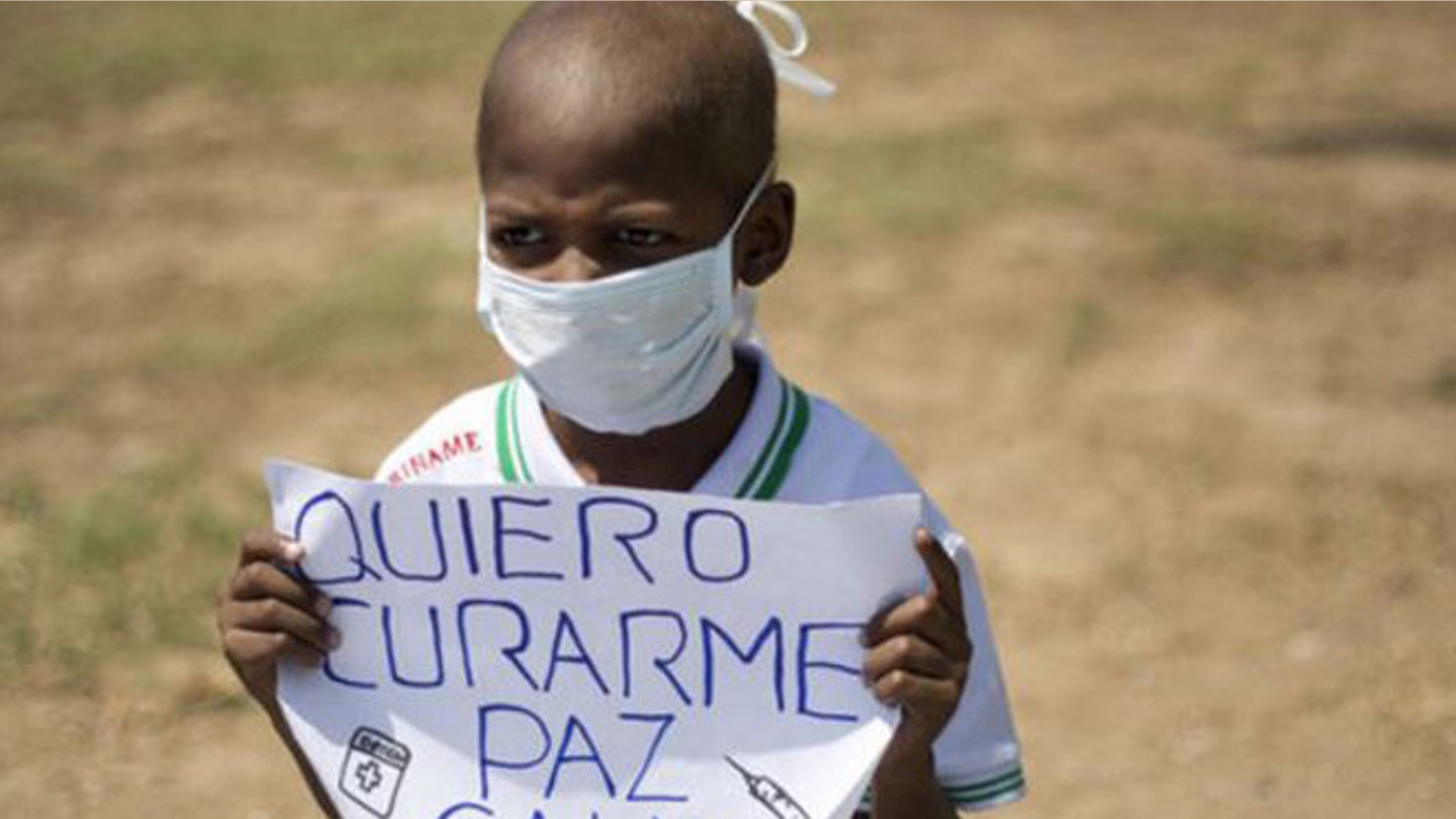 In another sign of Venezuela's ongoing crisis, an 8-year-old boy's recent death has become the symbol for how far the oil-rich country has fallen.
Second-grader Oliver Sanchez had non-Hodgkin's lymphoma, but according to El Nacional, a newspaper in Venezuela, he died of complications from meningitis — due to the critical shortage of medicine in the country, he succumbed to the infection.
News of his death and the funeral Tuesday in Mamporal, an impoverished town on the Caribbean shore, traveled the web and the outcry on social media was loud and passionate.
"I cried and cried. I'm a mom and can't imagine feeling that powerless. My grandmother is sick. We send what we can," Macarena Suarez told Local 10, in Florida.
Sanchez became a figure after a now iconic photo of the boy was taken during a demonstration in Caracas in February. He was part of group of doctors, nurses, patients, and medical students protesting medical shortages.
With more oil wealth than Saudi Arabia, the painful reality in the South American country is worsening every day and, with global oil prices plummeting, it's submerged in one of its worst recessions ever amid an inflation rate of nearly 700 percent.
The fault of much of Venezuela's economic downfall has been placed directly on the last two decades of "Chavismo," after Hugo Chavez pledged to bring socialism into the 21st century and, before his death in 2013, hand-picked Maduro as his successor.
Alexis Sánchez, Oliver's father, told El Nacional about his son didn't go to school to prevent passing on the infection. "Even so – the dad said – he stayed happy, the way he always was: active, wanting this, wanting that … friendly, affectionate."
"It's inescapable, the problem of medicine. We would send out messages online, on social media, but you know, the power of God is great and the medicine would appear," he said.
Mitzaida Berroterán, Oliver's mother, said they took the boy to that specific clinic because it was recommended to the family.
She admits, however, that the conditions of the hospital were far from optimal. "It had been a while since his room had been cleaned. The curtains, the windows, the floor, they all needed a deep cleaning…Even so, the nurses treated him very well," she told El Nacional.
"When he got hit by the meningitis, he was doing pretty well. It was his sixth chemotherapy treatment."
[During his last days], she said, "He was depressed … He couldn't walk, he couldn't eat … 'I want to rest, mom. I'm very tired. I don't want this, I don't want that. I'm tired.' He was repeating that a lot. Then he started turning off, little by little."
People turned to Twitter to voice their sadness and outrage over Oliver's death at such an early stage of the disease.

Hablan los padres de Oliver Sanchez by elnacionalweb