Our American Dream: Earth Day - Luis Rojas Leads Public Schools onto Renewable Energy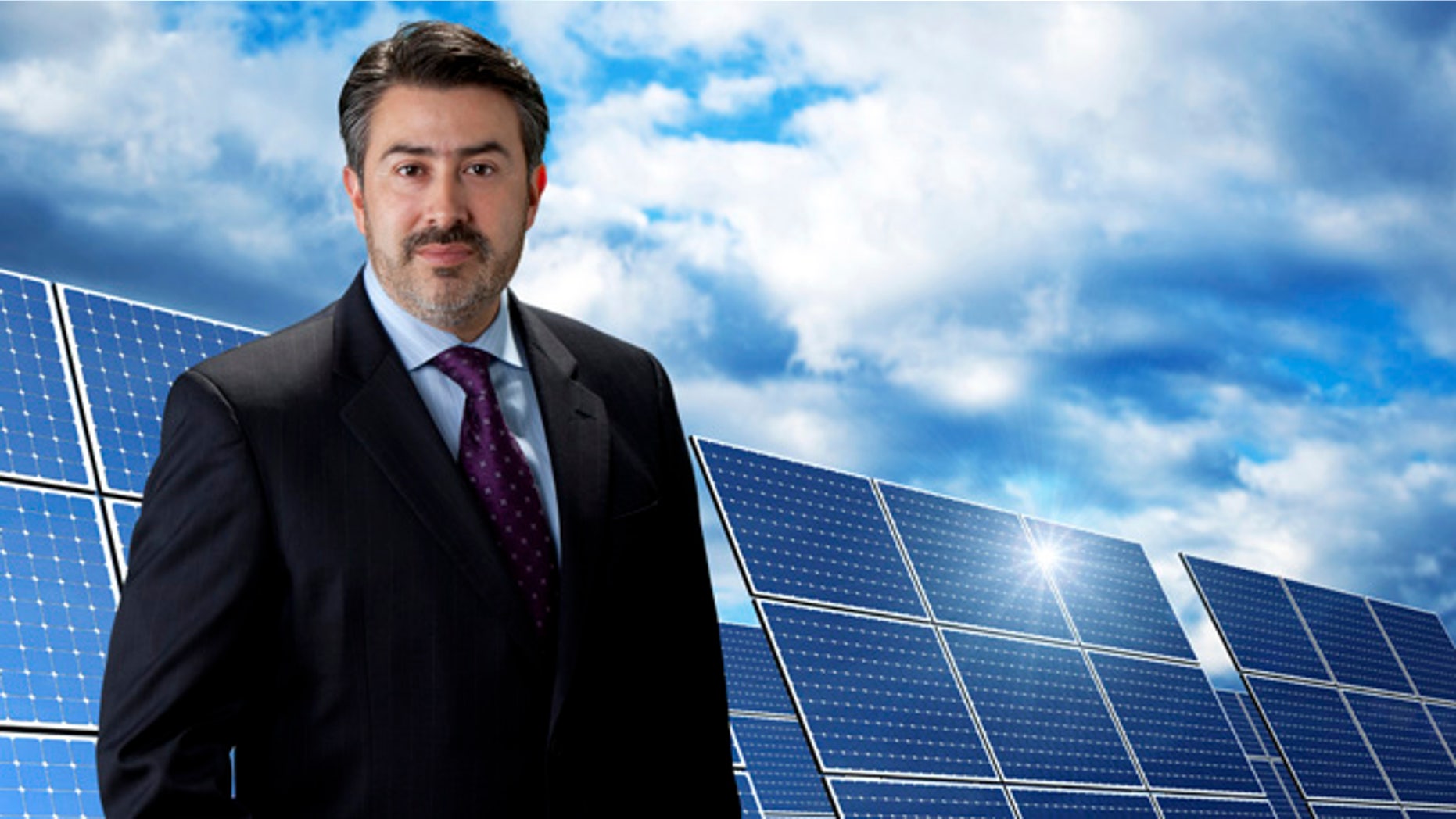 Across the United States, in all fields of endeavor, Latinos are working to uphold their place in American society. Fox News Latino is proud to present "Our American Dream" – a series of snapshots and profiles of Latino success stories. 
Earth Day Edition: Fox News Latino is proud to present inspirational stories from Latinos all around the world doing their part to celebrate the importance of Earth Day.
Luis Rojas grew up in a small house in East Los Angeles on Evergreen Avenue. Today he is President and CEO of a solar development company bearing that street's name: Evergreen Energy Solutions, LLC. He exemplifies the characteristics of an entrepreneur who never let life's disappointments limit his potential. Instead, on more than one occasion, disappointment led him onto a more satisfying and profitable path than that which he'd been walking.
As a child, Luis lived with his mother and his two older sisters in a house owned by his Uncle John. The arrangement allowed the family to live inexpensively and the rent never went up. They lived frugally out of economic necessity. They reused everything in the household to the maximum extent possible.
Luis had few adult male role models as a child. His father owned a mechanic shop and Luis spent occasional weekends there. He gained early lessons about how to run a business and solve problems. Yet, he wisely chose to follow the frequently-heard advice to "go be like your nino." His Uncle John had done well for himself as an accountant. Luis followed his footsteps, earning his accounting degree from California State University-Los Angeles. Naturally, upon graduation, he went to work for a bank. Luis became the highest ranking Latino in the real estate division, gaining audit, finance and asset management experience. As Luis began applying to MBA programs, his father collapsed in the shop and died of a ruptured ulcer. This untimely death at age twenty-five threw Luis into the role of business owner.
"My father's death made me become an entrepreneur," Luis shared. "I moved the business and began growing it."
Later, a vendor of the bank where he had worked previously approached Luis, with an idea to start up a new business. Luis says, "I started an asset management company. We took bank foreclosures and sold them for the banks. We made commissions once we sold the properties."
Changes in the market forced him to evolve the business toward more profitable ventures. Luis knew the construction management companies they hired made good money, so he created his own: Del Terra Group. Luis' entrepreneurial spirit was in full force now.   Del Terra received contracts for small jobs at school districts. One day while dressed as a contractor at the Montebello Unified School District, he assisted the district's facilities director with a spreadsheet problem. The Client was surprised that Luis wasn't "just" a contractor; the director learned Luis was also a real estate banker, an auditor and an accountant. Luis eventually managed the District's $170 million bond program on various capital improvement projects. His business took off from there. Seeing an opportunity and jumping all over it—it's what successful entrepreneurs do.
Soon thereafter, Luis read an article about a Northern California company offering solar energy solutions to homeowners at almost no cost. He asked himself if this approach, that saves money and provides positive environmental value, could also work for schools.
"I already knew the school districts, their challenges and their needs. I knew the decision makers," Luis shares. "I wanted to stay in the school business to help them out because they need so much help. It was the next natural step in what I could offer."
Luis began to offer energy assessments to his school district clients. He quickly realized schools could harness real energy efficiency solutions that would effectively give them a cost savings. Every watt of electricity produced by renewable energy sources like wind and solar results in operating budget savings, funds to run the school. He wondered: could schools adopt solar solutions that would reduce their dependence on high cost electricity?  As he dug deeper, he discovered a way to accomplish this. He learned how to combine various financing vehicles, as only an accountant can, to install systems at a school at nearly no cost to the district. He created a repeatable formula to make new revenue for his company, harnessing the sun's energy to meet the electricity needs of California schools.
Today, Evergreen Energy Solutions is a developer of renewable energy projects. They oversee the design, installation, operations and maintenance of solar energy systems for public schools in southern California and overseas. As schools, the largest landowners in most cities, adopt solar energy systems, they reduce their dependency on the electrical grid. The energy savings are like increases in their local budget; schools keep money previously paid to utility companies.
"I have always looked where nobody else was looking," Luis states. "We are creating a whole new market. Plus, we are introducing students to the technology being implemented in their schools. We create internship opportunities directly related to the project. We cause job creation by potentially hiring talent from their neighborhood to do the work."
The potential for this industry is staggering. Evergreen currently serves schools in two school districts, in a state with 963 school districts, in a nation with over 15,500 school districts. He also is currently negotiating two separate 20 megawatt projects. Accountants, take note!  Luis' story shows career changers and students how economic opportunities can be created, building from a foundation of frugality, into something profoundly important that benefits the planet, communities, schools and children.  As a father of three, Luis Rojas is leaving a beautiful and meaningful legacy.
Graciela Tiscareño-Sato is the Chief Creative Officer and Author of "Latinnovating: Green American Jobs and the Latinos Creating Them." Go to: www.latinnovating.com.
If you would like to nominate someone for the Our American Dream series send us an e-mail at editorial@foxnewslatino.com.
Follow us on twitter.com/foxnewslatino
Like us at facebook.com/foxnewslatino