Oregon man arrested in Mexico after 25 years on the run had an alias and a steady job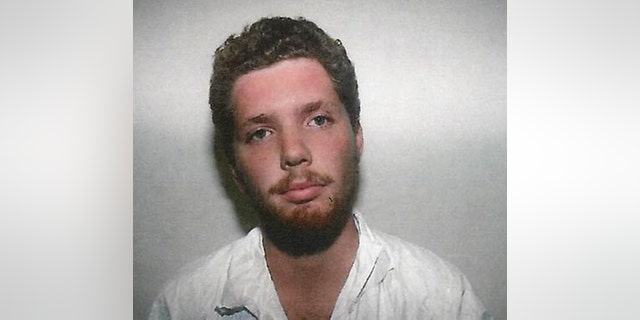 The Oregon man arrested in Guadalajara on Monday for kidnapping and torturing women in the late 80s and 90s was working in an electronics store with a new identity, Mexican media is reporting.
Paul Erven Jackson, 45, had been on the run for nearly 25 years, until a tipster called Mexican authorities after spotting him on CNN's John Walsh's "The Hunt." He also had been profiled several times on "America's Most Wanted."
It is uncertain how many years he had lived in the Mexican city. He had been living there under an assumed name, Paul Bennett Hamilton.
Jackson was arrested at a hotel in downtown Guadalajara, Deputy U.S. Marshal Eric Wahlstrom told the Associated Press. Wahlstrom said Jackson denied his identity when contacted by Mexican authorities at the hotel.
He will have court proceedings in Mexico before he is brought back to Oregon.
Police said Jackson and his older brother, Vance Roberts, kidnapped prostitutes and drove them to Roberts' home in Hillsboro, west of Portland. The brothers were arrested in 1990, but vanished early the following year after their mother bailed them out of jail.
Roberts surrendered in September 2006 and was convicted the following year of kidnap, rape, sodomy, sexual abuse and sexual penetration with a foreign object. The 61-year-old is serving a 108-year prison sentence.
The first victim was 20 in September 1988 when she was kidnapped after agreeing to perform a $30 sex act on Roberts in his pickup, according to details from the older brother's trial. She said Roberts kept her in a locked closet when she wasn't chained to a bed. She was sexually abused for a week and forced to call him "Master X."
The second victim was pulled off the streets in June 1990, when she was 17. After a day as a sex slave, she slipped out of handcuffs, jumped through a window and reported the men to police.
Based on reporting by the Associated Press.
Based on reporting by the Associated Press.