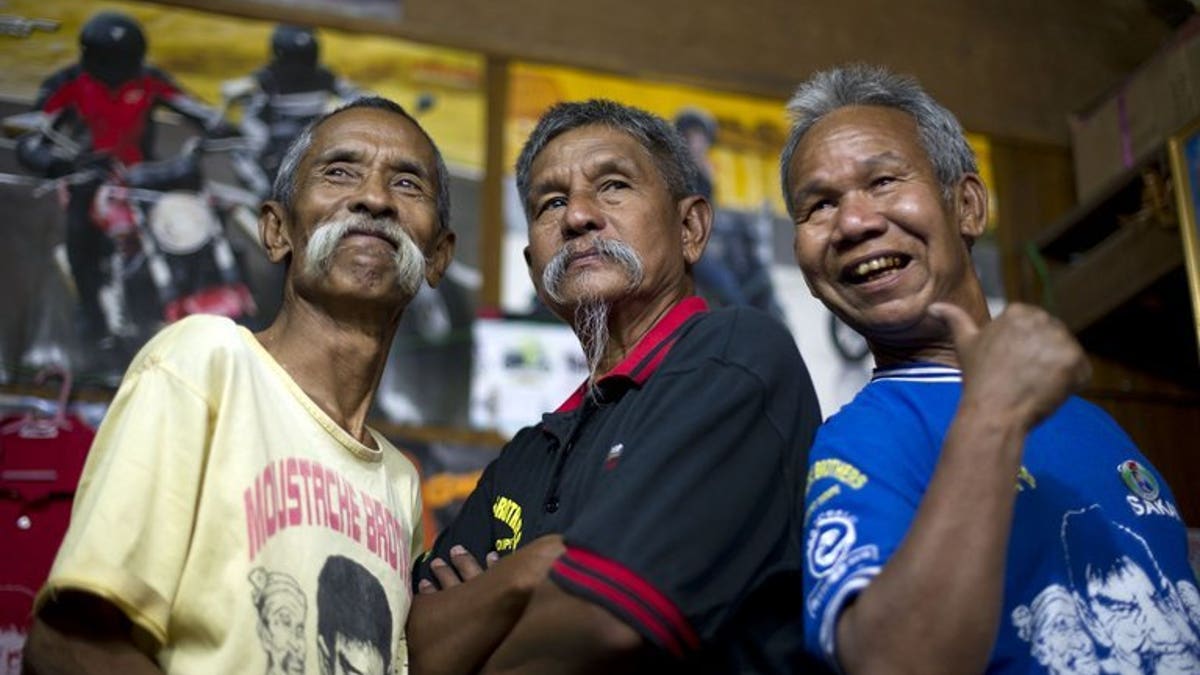 YANGON (AFP) – One of the Moustache Brothers, a celebrated Myanmar comic trio whose satirical swipes at their nation's former regime saw them banned, blacklisted and arrested, died on Friday, his brother told AFP.
Par Par Lay, 67, died at home shortly after he was released from hospital where he was taken with a kidney disease, according to his younger brother Lu Maw -- who is a member of the troupe alongside their cousin Lu Zaw.
"I am sad for losing him. He was very keen on political jokes and very active in democracy movement," he said.
Officially banned and blacklisted, they counted pro-democracy icon Aung San Suu Kyi among their fans, but latterly performed in English to growing numbers of foreign tourists at their nightly show in their home city Mandalay.
"His (Par Par Lay's) strongest will before he died was to see NLD win 2015 elections," Lu Maw said of Suu Kyi's National League for Democracy party.
"Authorities banned him from entertaining but he was going around performing," said Lu Maw.
"I would have liked him to hear that the authorities lifted the ban on him. But he did not."
Using nothing more than their sharp wit, the troupe were perhaps among the bravest dissidents to have stood up to the repressive generals.
Their colourful show, lit up by the two brothers' remarkable drooping moustaches, took a political turn when they fell foul of the authorities in 1996 for making fun of the junta during a performance at Aung San Suu Kyi's house in Yangon to mark Independence Day.
Par Par Lay and Lu Zaw were arrested and sentenced to seven years' imprisonment, sparking worldwide appeals for their release. They were sent to a labour camp and freed in 2001.