On Trial: Hitman Testifies His Cross-Border Gang Is Trained By Mexico's Brutal Zetas Cartel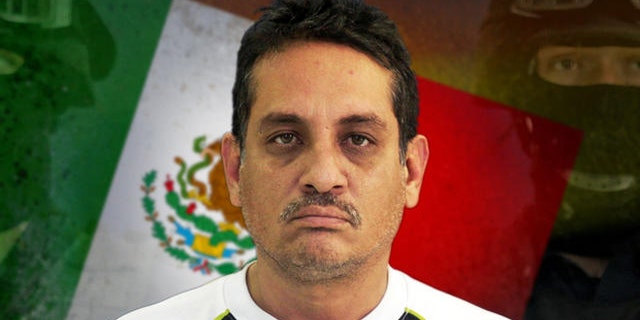 A member of the Barrio Azteca gang who's serving as a U.S. government witness testified this week that his border-based gang received training from Mexico's notorious Zetas drug cartel on how to become top-notch killing machines.
Testifying at the trial of Azteca leader Arturo Gallegos Castrellón, gang member Jesus Ernesto "Camello" Chávez Castillo said that Barrio Azteca, a ruthless gang based in El Paso and across the border in Ciudad Juarez, Mexico, sent two teams to the city of Torreón to train with the Zetas, where among other methods they were taught to kill people traveling inside moving cars.
Formed in the jails of El Paso, Texas in 1986, Barrio Azteca has become one of the largest crime groups in the United States, with a purported 3,000 members in the U.S. in locations such as New Mexico, Texas, Mass., and Penn., and at least 5,000 members in Ciudad Juarez, Mexico.
The gang, which has many members that hold dual citizenship allowing for quick border crossings, is believed to be behind that assassination of two U.S. consulate employees and a Mexican national in Ciudad Juárez in March of 2010.
Chávez testified at the Gallegos trial, where the purported Barrio Azteca leader is charged with being involved in the slayings of the consulate employees.
Arthur Redelfs, his wife Lesley and Jorge Salcido were traveling in white SUVs in Ciudad Juárez in 2010 when Barrio Azteca member targeted their cars, according to prosecutors. Lesley Enriquez Redelfs worked at the U.S. Consulate and Salcido was married to another consulate worker.
During his testimony, Chávez said that Barrio Azteca members suspected that U.S. consulate employees were helping the rival Sinaloa drug cartel get visas so they could sell drugs in neighboring El Paso for cheaper prices. Gallegos also allegedly ordered all Barrio Azteca members to be on the lookout for a white Honda Pilot SUV they had been tracking, after confirming it was used by U.S. consulate workers.
Chávez added that he controlled a group of hit squads that were responsible for killing more than 2,000 people in Juárez in a war between the Carrillo Fuentes organization (aligned with Barrio Azteca) and Joaquín "El Chapo" Guzmán's Sinaloa Cartel.
The admitted hitman also said that he was responsible for killing 800 people in Juárez between January and August of 2009, but that he stopped counting after that. He added that Barrio Azteca hit squads were given a quota of at least eight people per day in Ciudad Juárez.
The trial continues this week in El Paso federal court.
Follow us on twitter.com/foxnewslatino
Like us at facebook.com/foxnewslatino