Officials: Attacks in western Iraq, south of Baghdad kill 4 policemen, 2 Shiite pilgrims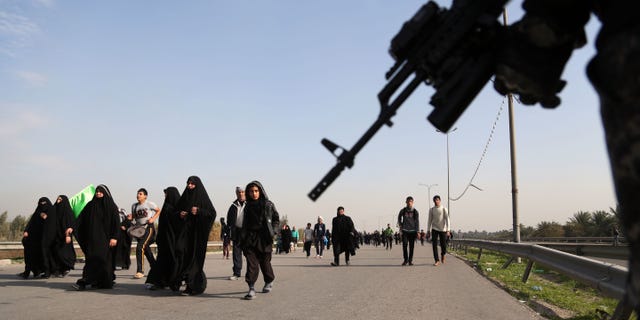 BAGHDAD – Officials say attacks in western Iraq and south of Baghdad have killed six people — four policemen and two Shiite pilgrims.
Police officials say gunmen in a speeding cat opened fire at a police checkpoint in the western city of Fallujah on Saturday morning, killing four policemen.
And in the town of Latifiyah, 30 kilometers (20) miles) south of Baghdad, a mortar shell hit a group of Shiite pilgrims heading to the holy sites in the city of Karbala.
The pilgrims were commemorating Arbaeen, the end of 40 days of mourning following the anniversary of the death of Prophet Mohammed's grandson, Imam Hussein, a revered Shiite figure.
Medical officials confirmed the casualties. All officials spoke on condition of anonymity because they were not authorized to talk to media.