Official: Qaddafi's Son Nearing Niger Border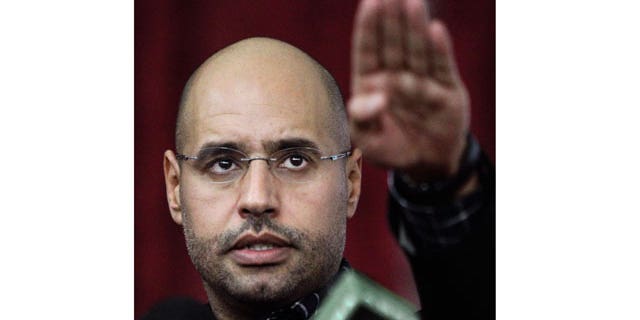 DAKAR, Senegal-- A high-ranking Tuareg official in Niger told has The Associated Press that Muammar Qaddafi's son is making his way toward the country.
Saif al-Islam Qaddafi, who is wanted by the International Criminal Court, appears to taking the same route his brother al-Saadi Qaddafi used in September to flee Libya.
Rissa ag Boula is a former Tuareg rebel leader who is now a member of the regional municipal council in Agadez. He told the AP on Tuesday that the latest Qaddafi son headed for Niger is being ferried by ethnic Tuaregs, who were among Qaddafi's strongest supporters.
Niger's government has said that members of the Qaddafi regime seeking refuge in the West African nation will not be turned back to Libya without guarantees for their safety.