Obama Orders New Round Of Sanctions On Russia, E.U. Planning To Follow Suit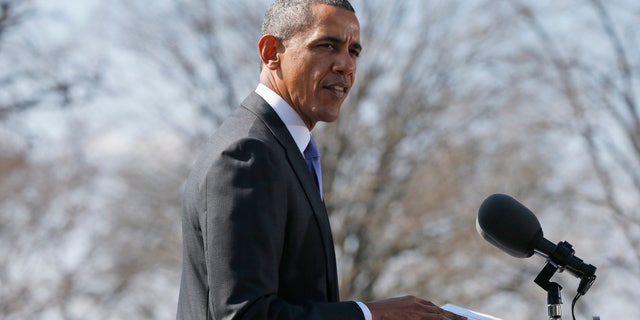 WASHINGTON (AP) – Seeking to intensify pressure on Russia, President Barack Obama on Thursday expanded U.S. economic sanctions against Moscow, targeting 20 individuals inside and outside the government, as well as a Russian bank that provides them support.
Obama, warning of more costs to come for the Kremlin because of its actions in Ukraine, said he also signed an executive order that would allow the U.S. to penalize key sectors of the Russian economy.
The president said the penalties were the result of "choices the Russian government has made, choices that have been rejected by the international community."
The sanctions announced Thursday followed a first round of economic penalties levied earlier in the week on 11 people the U.S. said were involved in the dispute in Ukraine. Russia moved its military into Ukraine's Crimean Peninsula three weeks ago and has since formally annexed the strategically important region into its borders.
The U.S. has declared Russia's incursion into Crimea a violation of international law and does not recognize its annexation of the peninsula.
Also on Thursday, Chancellor Angela Merkel said the EU was readying further sanctions and that the G-8 forum of leading economies had been suspended indefinitely. Russia holds the presidency of the G-8 and President Vladimir Putin was due to host his counterparts, including President Barack Obama, at a summit in Sochi in June.
"So long as there aren't the political circumstances, like now, for an important format like the G-8, then there is no G-8," Merkel said. "Neither the summit, nor the format."
Russian forces effectively took control of Crimea in the wake of the ouster of Ukraine's pro-Russia president, Viktor Yanukovych, after months of protests and sporadic violence. The crisis erupted late last year after Yanukovych backed out of an association deal with the EU in favor of a promised $15 billion bailout from Russia. That angered Ukrainians from pro-European central and western regions.
Merkel said EU leaders would increase those "level 2" sanctions against Russia when they meet later Thursday in Brussels to widen the list of those whose assets are being frozen and who are banned from traveling.
She also reiterated that if things worsen, the EU is prepared to move to "level 3" measures, which would include economic sanctions.
"The European Council will make it clear today and tomorrow that with a further deterioration of the situation we are always prepared to take level 3 measures, and those will without a doubt include economic sanctions," she said.
Follow us on twitter.com/foxnewslatino
Like us at facebook.com/foxnewslatino