Norway mass murderer wants to attend mom's funeral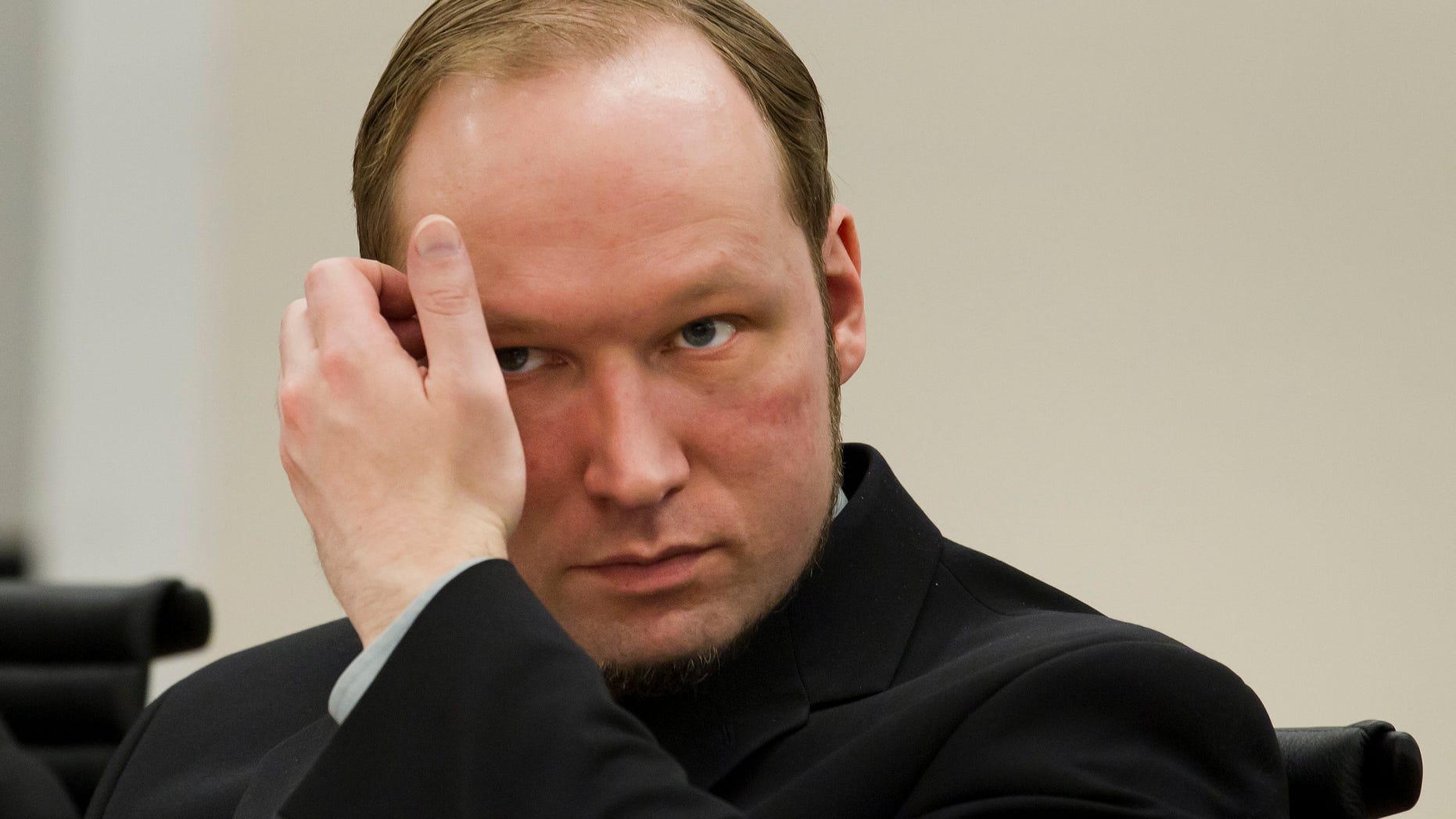 OSLO, Norway – Norwegian mass murderer Anders Behring Breivik has said he would like to attend the funeral of his mother, his lawyer said Saturday.
Breivik and his mother Wenche Behring Breivik met earlier this month at Ila Prison where Breivik is being held, Tord Jordet said. She died Friday after a long illness, according to her lawyer Ragnhild Torgersen. She was 66.
"He was allowed to say goodbye. They both knew it would be the final meeting," Jordet told The Associated Press. "I spoke to him this morning. He was grieving. It was very sad news to him. "
Breivik and Jordet also discussed whether the confessed mass murder would like to attend her funeral. "He would like to do so but it is up to the prison (board) to decide," Jordet said.
The 34-year-old right-wing fanatic killed 77 people in twin attacks on July 22, 2011, in Norway's worst peacetime massacre. He detonated a car bomb outside government offices in Oslo killing eight people and then drove to the island of Utoya where he massacred 69 in a shooting spree at the summer camp of the governing Labor Party's youth wing.
Five years before the massacre, Breivik had moved back to live with his mother and ended all social contacts. His mother never attended Breivik's 10-week trial for health reasons, but in a statement read in court she said Breivik had fabricated information.
Breivik and his mother had telephone contacts in recent months because she was not able to visit him in prison for health reasons, Jordet said.
"He told me they had completely opposite ideological views but they had a good mother and son relationship," the lawyer said. "He regarded her as a good mother."
Last year, the Oslo District Court found Breivik guilty of terrorism and premeditated murder for the attacks. He was given a 21-year prison sentence that can be extended if he's considered a threat.
The self-styled anti-Muslim militant denied criminal guilt, saying he's a commander of a resistance movement aiming to overthrow European governments and replace them with "patriotic" regimes that will deport Muslim immigrants. Police said they found no evidence of Breivik belonging to any such group.