North Korea's Kim Jong Un reportedly will attend summit in Iran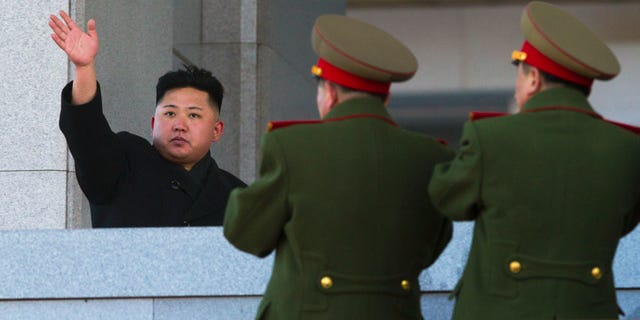 Kim Jong Un will travel to Iran to attend an international meeting in Tehran next week, his first trip overseas since succeeding his father Kim Jong-Il as leader of North Korea, Arirang News reports.
A Iranian spokesman confirmed that Kim Jong Un will attend the Non Aligned Movement Summit. Several foreign leaders, including Egyptian President Mohammad Morsi and Palestinian President Mahmoud Abbas have already said they will attend the summit, which is being held in Tehran from Aug. 26 to 31.
The Obama administration recently criticized the summit, saying Monday that Iran doesn't deserve to host the foreign leaders.
"Iran is going to try to manipulate this NAM summit and the attendees to advance its own agenda and to obscure the fact that it is failing to live up to multiple obligations that it has to the U.N. Security Council, the IAEA and other international bodies," State Department spokeswoman Victoria Nuland told reporters.
"So we frankly don't think that Iran is deserving of these high-level presences that are going there," she said.
But, she added, "we would hope and expect that those who choose to go will take the opportunity of any meetings that they have with Iran's leaders to press them to come back into compliance."
U.N. Secretary-General Ban Ki-moon will attend the summit of the Nonaligned Movement despite strong opposition from Israel and Jewish groups outraged at Iran's calls for the destruction of Israel.
U.N. spokesman Martin Nesirky said Wednesday that Ban will participate in the summit because he is determined to carry out his responsibilities to the 120-member organization and to raise directly with Iran's leaders the threat to Israel's existence, which violates the U.N. Charter.
Ban also plans to discuss Iran's nuclear program and the Syrian conflict with Iran's leaders, Nesirky said.
Nesirky said Ban is "fully aware of the sensitivities" of the visit, but not to go to Tehran "would be a missed opportunity."
The Non Aligned Movement was born in 1961 at the height of the Cold War and was intended to be bloc of nations that sided neither with NATO nor the Warsaw Pact.
The Associated Press contributed to this report.