North Korean Military Officers Walk Out of Talks With South Korea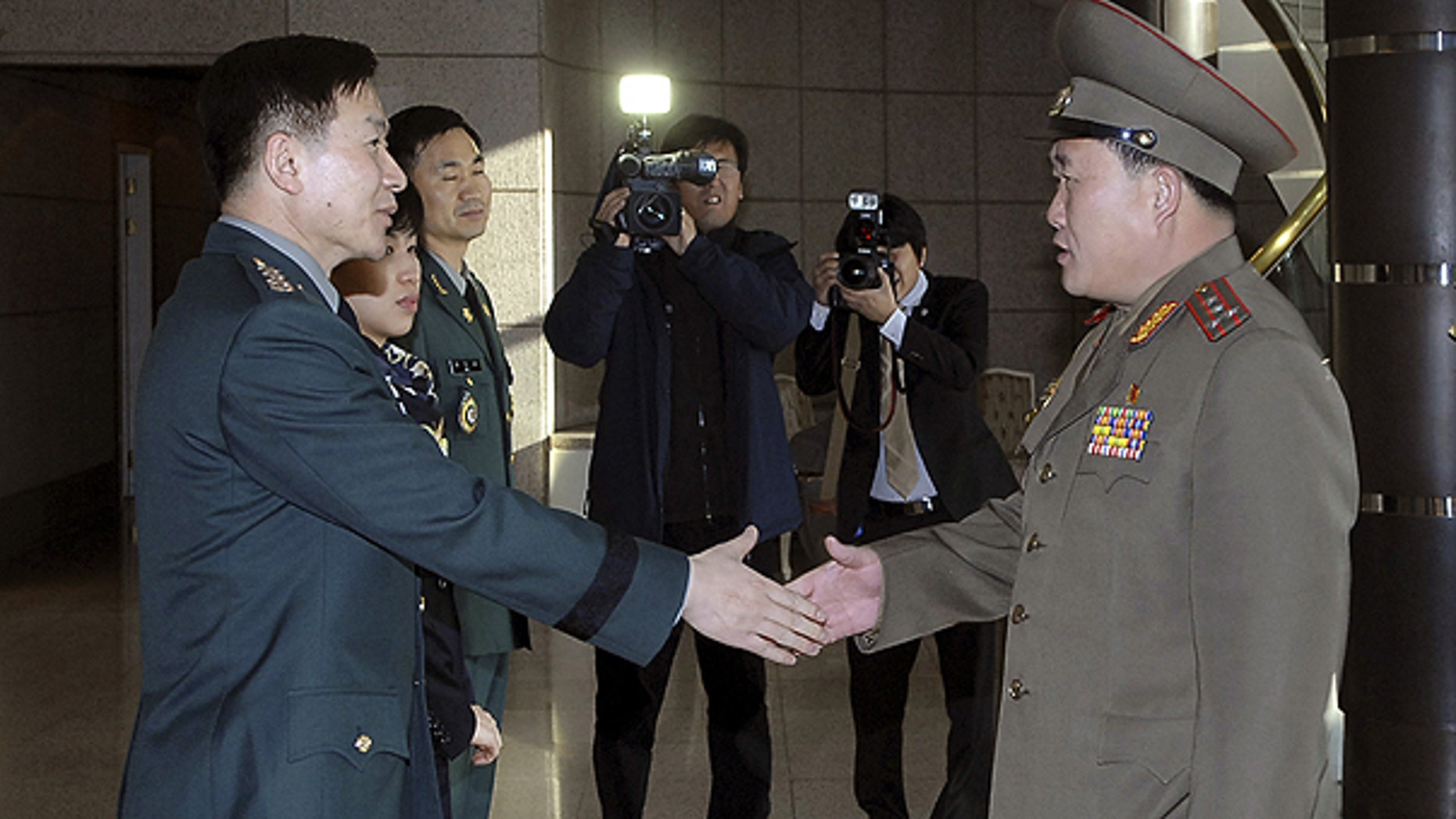 SEOUL, South Korea – North Korean military officers abruptly walked out of the first official talks with rival South Korea in months Wednesday, dashing hopes for eased tensions after a deadly artillery attack in November increased threats of war on the peninsula.
In a sign of how troubled the relationship is, Wednesday's meeting was sunk because the two sides disagreed about what should be on the agenda of their next talks — what many had hoped would be the first high-level defense talks in years.
On Wednesday, South Korea argued the high-level talks should focus on two attacks against it last year, while the North Koreans demanded discussion of other military issues as well, South Korea's Defense Ministry said in a statement.
South Korea blames the North for a warship sinking last March that killed 46 sailors, though North Korea flatly denies its involvement. The tensions sharply escalated further in November when the North launched an artillery barrage on a front-line South Korean island, killing four people.
In the midst of the back and forth, officers from the North walked out and no date was set for another meeting, a Defense Ministry official from the South said on condition of anonymity, citing department policy.
The two sides did manage, however, to agree to discuss restarting reunions for families separated by the 1950-53 Korean War.
The talks came amid concerns about North Korea's expanded nuclear capability. South Korea says the North's newly disclosed uranium enrichment program violates disarmament pacts and U.N. resolutions.
The revelation has put pressure on the international community to get North Korea back to the negotiating table on its nuclear program. But, at the same time, the U.S. and South Korea want to see a commitment from the North that it's really ready to give up its weapons program — a sincerity its recent behavior has called into question.