North Korea to send its nominal head of state, not absolute leader Kim, to Russia this month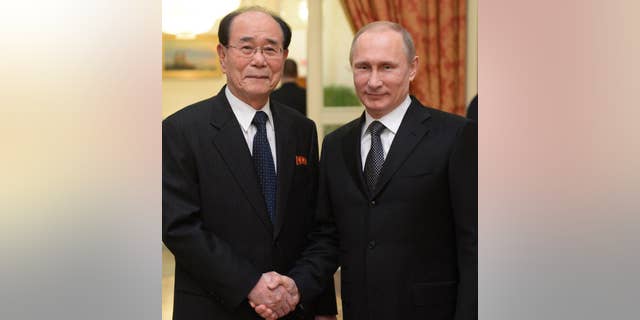 SEOUL, South Korea – North Korea's nominal head of state, not its absolute leader Kim Jong Un, is to visit Russia this month to attend celebrations marking the 70th anniversary of the Soviet Union's victory over Nazi Germany.
Pyongyang's state media said Monday that Kim Yong Nam, president of the Presidium of the Supreme People's Assembly, will travel to Russia to take part in the ceremony.
That comes after Russia said last week that unspecified "internal matters" would prevent Kim from leaving his country for the May 9 Victory Day celebrations. It would have been Kim's first overseas trip since taking power in late 2011.
Russia's foreign minister said in March that Kim was among the 26 world leaders who had accepted an invitation to the event.