North Korea says it has right to 'ruthlessly punish' detained Americans
North Korea is threatening U.S. citizens detained in its country, saying it has the right to "ruthlessly punish" them. This comes after the so-called "hermit kingdom" announced it had detained of a fourth U.S. citizen.
Kim Hak Song, a Korean-American who taught at the Pyongyang University of Science and Technology, was arrested by North Korean authorities last Saturday for unspecified hostile acts.
Also detained in the country are Otto Warmbier, a college student arrested in 2016 who was sentenced to 15 years of hard labor for trying to take a piece of North Korean propaganda back home for a church friend who asked him to bring it to him in exchange for a new car; Tony Kim, a Korean-American professor arrested in April after teaching accounting for a month at Pyongyang University of Science and Technology and Kim Dong Chul, a businessman arrested in 2015 who is serving a 10-year sentence for espionage.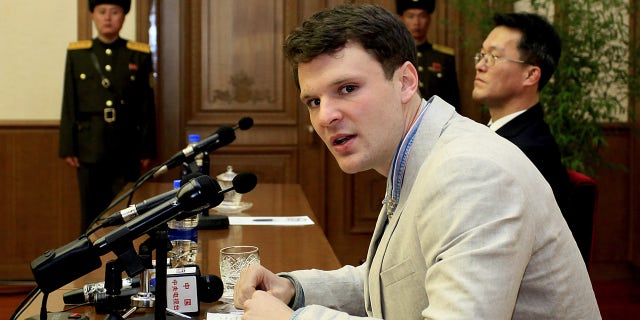 NORTH KOREA DETAINS ANOTHER AMERICAN OVER ALLEGED HOSTILE ACTS
Pyongyang's state-run media, KCNA news agency, said the crimes committed by the most recent detainees would soon be disclosed, adding that U.S. statements that the arrests are simply being used as a bargaining chip for North Korea are "pure ignorance."
"Recent Americans detained are being interrogated by relevant legal authorities for criminal acts against the Republic," said KCNA, according to the NY Post.
The news agency went on to say "it is an exercise of the legitimate right of a sovereign state to deal with the criminals according to its law." Recent reports say the reason they will punish criminals is so the republic can "reliably defend its state and social system."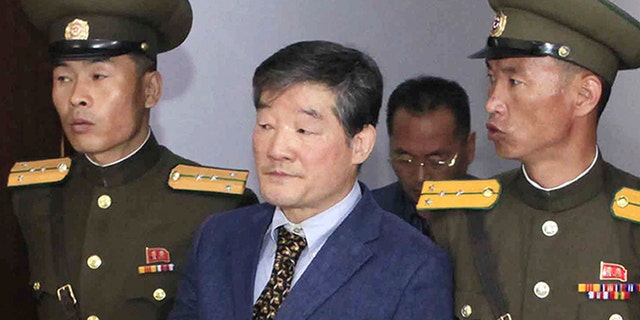 A State Department official told Fox News that Americans should be aware of the risks involved when traveling to North Korea.
N.KOREA DETAINS US CITIZEN; AT LEAST 3RD AMERICAN BEING HELD
"U.S. citizens in the Democratic People's Republic of Korea are at serious risk of arrest and long-term detention under North Korea's system of law enforcement," the officials said. "The U.S. government has no diplomatic or consular relations with North Korea; we have no means to provide normal consular services to U.S. citizens there."
The State Department was unable to comment specifically on the cases of the four Americans who have allegedly been arrested by the North Korean government.
"In regards to reports of recently detained U.S. citizens," the State Department said, "we have no further comment due to privacy considerations."