North Korea responds to US threats with Guam attack plan: 'Only absolute force' can work on Trump
North Korea on Wednesday responded to a new round of threats from President Donald Trump and Defense Secretary Jim Mattis -- with a claim that it could launch four missiles in Guam's direction within just a week.
In a statement released by its state-run media, KCNA, the North Korean general who oversees the regime's rocket command said it would complete its plan to attack waters near Guam by mid-August, then "wait for" orders from the commander in chief of its nuclear force.
The statement comes after Trump took to Twitter on Wednesday, noting that the U.S. nuclear arsenal is "now far stronger and more powerful than ever before," adding, "Hopefully we will never have to use this power, but there will never be a time that we are not the most powerful nation in the world!"
TRUMP AND HIS ADMINISTRATION ARE 'SPEAKING WITH ONE VOICE' ON NORTH KOREA, STATE DEPARTMENT SAYS
The statement from the North said its plan to strike Guam would feature a "historic enveloping fire" at the U.S. Pacific territory.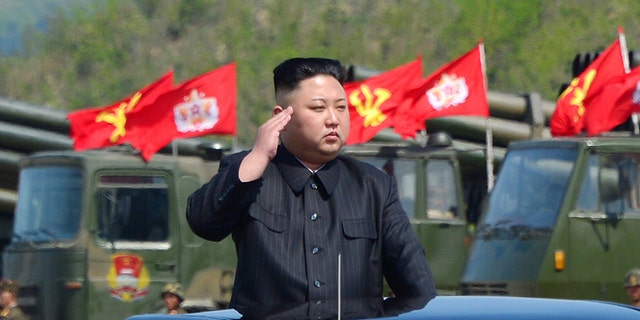 North Korea called Trump's threat of responding with "fire and fury" a "load of nonsense," adding that "only absolute force" can work on the president.
Comments from the general said the action against Guam would be "an effective remedy for restraining the frantic moves of the U.S. in the southern part of the Korean peninsula and its vicinity."
Earlier Wednesday, Mattis put out his own warning, telling the rogue nation to stop its actions that would "lead to the end of its regime and the destruction of its people."
The plan to strike near Guam would include the "simultaneous" firing of four Hwasong-12 intermediate-range ballistic rockets (IRBM), according to South Korea's Yonhap News Agency.
North Korea's KCNA reported the rockets would cross over Shimane, Hiroshima and Koichi before landing in the surrounding waters, 18 to 24 miles away from Guam.
Fox News' Lucas Tomlinson and The Associated Press contributed to this report.