North Korea releases Canadian pastor on 'sick bail'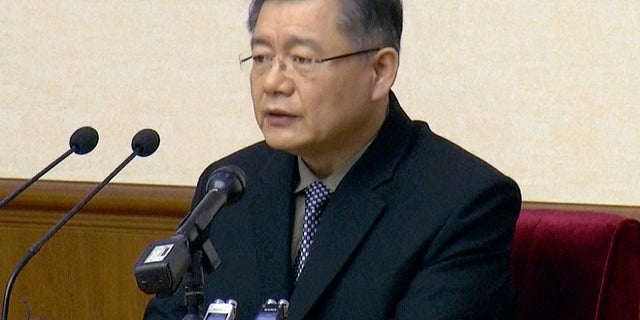 North Korea on Wednesday reportedly set free a Canadian pastor after the man became ill while serving a life sentence in the authoritarian regime.
Rim Hyon Su, also known as Hyeon Soo Lim, was arrested in 2015 and sentenced to hard labor after he allegedly attempted to overthrow the regime by using religion, according to CBC News.
Lim was convicted and sentenced in 2015 on charges of trying to use religion to destroy the North Korean system and helping U.S. and South Korean authorities lure and abduct North Korean citizens.
NAGASAKI MARKS ANNIVERSARY OF BOMBING AMID US-NORTH KOREA NUCLEAR TENSIONS
"Rim Hyon Su, a Canadian civilian was released on sick bail according to the decision of the Central Court of the DPRK on August 9, 2017, from the humanitarian viewpoint," the North Korean news agency KCNA told CBC News.
Lim, 62, had reportedly been in poor health and wrote letters to his friends stating he had stomach pain and high blood pressure. The pastor's family asked Canadian Prime Minister Justin Trudeau for help in securing Lim's release from the country.
A Canadian security official arrived in North Korea Tuesday to secure the pastor's release.
"Obviously, Pastor Lim's health and well-being remain of utmost importance to the government of Canada and we are continuing to engage on his case," Cameron Ahmad, Trudeau's spokesperson, said in a statement on Tuesday.
NORTH KOREA, TRUMP RATCHET UP TENSION WITH THREATS OF 'FIRE' HOURS APART
The Toronto Presbyterian minister, who previously served at one of Canada's largest places of worship, held an interview with CNN in 2016 under the direction of North Korean officials. Lim said he had not witnessed any other prisoners where he was and he dug holes six days a week for eight hours a day as part of his punishment.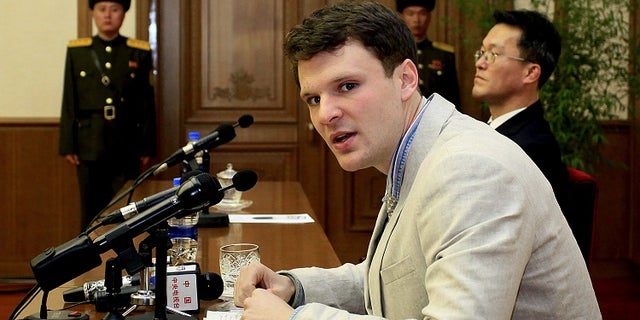 The release follows the June 13 release of Otto Warmbier, a University of Virginia student, who was held by North Korea for more than 17 months for allegedly stealing a propaganda poster. The student died less than a week later. There are three Americans still being held in North Korea.
Lim's release also comes as North Korea was threatening to bomb U.S. military bases on Guam. President Trump promised that the United States will unleash "fire" and "fury." Earlier Tuesday, Fox News confirmed a report that said the DPRK produced a compact nuclear warhead that could fit on a missile capable of reaching the United States.
The Associated Press contributed to this report.