North Korea rejects US non-aggression pact offer, wants sanctions halted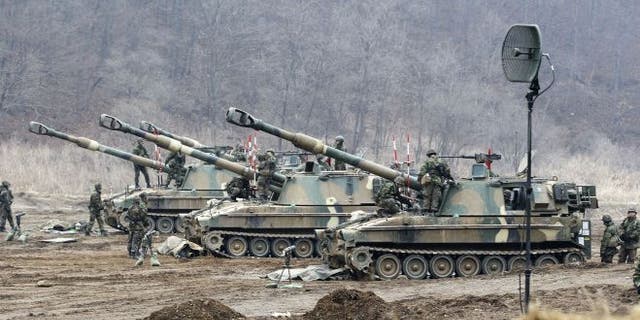 SEOUL, South Korea – North Korea refused to sign a non-aggression agreement that U.S. Secretary of State John Kerry offered last week on condition of denuclearization.
In a statement carried by the North's official state media on Saturday, the National Defence Commission spokesman said the U.S. should stop sanctions meant to punish its February nuclear test and provocations including military exercises on the Korean Peninsula.
Earlier this week, North Korea criticized joint two-day naval drills among the U.S., South Korea and Japan, which the allies said were aimed at improving readiness to maritime disasters. North Korea called the drills as a military confrontation, saying it is ready to foil any enemy provocation.
The powerful commission's statement came in response to recent U.S. official's remarks. During his trip to Japan, Kerry said the door for negotiation with North Korea is open if it abandons nuclear weapons and complies with international demands.
Kerry said the Washington is ready to have a peaceful relationship with Pyongyang providing it decides to denuclearize.
The North's statement came as the mother of an American held in North Korea visited her son for the first time in his 11-month detention.