North Korea is executing, torturing and enslaving those who practice religion, US says in new report
The North Korean regime has continued to position itself as one of the world's worst persecutors of the religious, torturing and killing people who practice their faith, according to a State Department report released Tuesday.
The 2016 Annual Report on International Religious Freedom determined that the government led by dictator Kim Jong Un continues to delineate brutal punishments for those who engage in faith-bound acts outside of worshipping the country's leadership. The punishment includes "executions, torture, beatings and arrests."
"An estimated 80,000 to 120,000 political prisoners, some imprisoned for religious reasons, were believed to be held in the political prison camp system in remote areas under horrific conditions," the report stated.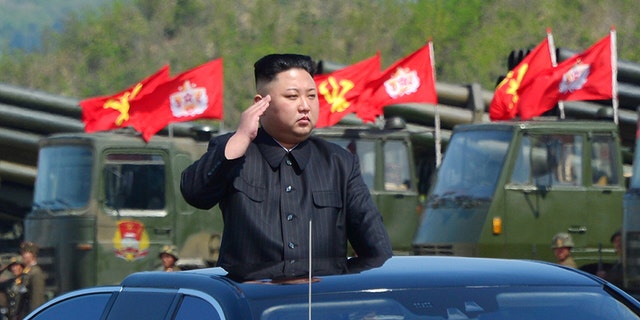 NORTH KOREA NUCLEAR ACCELERATION PROMPTS CHURCH INTERVENTION
A 2016 census released by the Korea Statistical Information Service estimates that 16 percent of the country's population is Buddhist, 20 percent Protestant and 8 percent Roman Catholic. Some 56 percent claims no religious adherence.
Ironically however, the North Korean constitution states that all citizens have freedom of religion and there shall be no discrimination in political, economic, social or cultural life on account of religion.
TRUMP'S TOUGH TALK PROMPTED NORTH KOREA TO STAND DOWN, EXPERTS SAY
The U.S. has designated North Korea as a Country of Particular Concern under the International Religious Freedom Act. The latest report comes at a time when relations between the United States and the hermit country have reached an all-time boiling point, with threats of nuclear conflict escalating sharply last week as leaders for the two governments traded barbs.
Secretary of State Rex Tillerson says the Trump administration remains interested in a dialogue with Kim but is waiting for some sign of interest from Pyongyang. Speaking to reporters at the State Department on Tuesday, Tillerson said he had no comment on North Korea's latest pronouncement that it had completed plans to test ballistic missiles near the U.S. Pacific territory of Guam but would not immediately carry it out.