North Korea frees Otto Warmbier: The timeline
NEWYou can now listen to Fox News articles!
American student Otto Warmbier was released from a North Korean prison over a year after he was detained and accused of swiping a sign of the late dictator Kim Jong Il from a hotel.
Below are a series of events that led to his release.
January 2016 - Warmbier, an American college student, is imprisoned in North Korea.
March 2016 - Warmbier is sentenced to 15 years of hard labor.
March 2016-present - The United States consistently urges that North Korea allow Sweden consular access to Warmbier and three other American citizens, and pushes for their release.
February 2017-present - Secretary of State Rex Tillerson briefs President Trump on the situation. The president directs the secretary to take all appropriate measures to secure the release of American hostages in North Korea. The secretary begins the effort and routinely updates the president.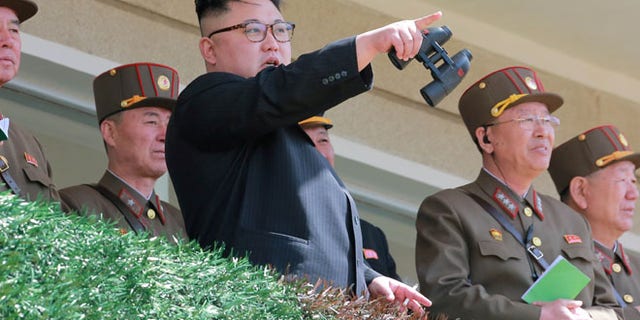 OTTO WARMBIER IN COMA, PARENTS SAY
May 2017 - U.S. State Department special representative for North Korea policy met high-level representatives from the North Korean Ministry of Foreign Affairs in Oslo, Norway, and the North Koreans agreed that the Swedish Embassy in Pyongyang will be authorized to pay a consular visit to all four detainees.
May 2017 - After Sweden is granted visitation rights to a detained American, the North Koreans then urgently request to have an in-person meeting with the United States in New York City.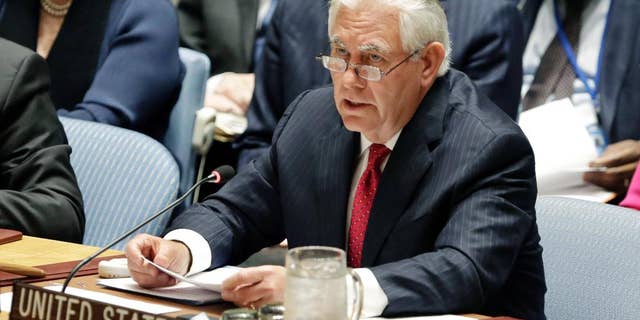 June 6, 2017 - State Department Special Representative Joseph Yun meets in New York City with Pak Gil Yon, North Korea's ambassador to the United Nations. During this meeting, Yun learned about Mr. Warmbier's condition. Warmbier has reportedly been in a coma for over a year.
June 6-11, 2017 - After consulting the president, Tillerson instructs State Department representative Yun to prepare to travel to North Korea with the intention of bringing Warmbier back to the United States. The State Department promptly organized a medical team and an airplane to travel to North Korea. North Korea was informed a delegation would travel to Pyongyang.
DENNIS RODMAN ARRIVES IN NORTH KOREA
June 12, 2017 - The North Koreans met the American delegation in Pyongyang. Upon arrival, the State Department representative demanded to visit Warmbier and Yun and two doctors visited him that morning. The visit was the first time the United States was able to confirm Warmbier's status after he was sentenced. Yun immediately demanded the North Koreans release Warmbier on humanitarian grounds. Arrangements were made for Warmbier to leave North Korea.
June 13, 2017 - Warmbier was evacuated from North Korea, accompanied by a medical team and a State Department representative. Otto will travel to Ohio, where he will be reunited with his family.