North Korea and Kim Jong Un: Meet the known key players in the regime
President Trump met with North Korean leader Kim Jong Un for the second time in Hanoi, Vietnam on Feb. 27 and Feb. 28.
Both leaders previously met are one-on-one in Singapore on June 12. During his State of the Union, Trump emphasized the nation would continue its "historic push for peace on the Korean Peninsula" and praised his "good" relationship with North Korea's president.
The U.S. and North Korea do not have formal diplomatic relations. The two nations remain in a state of war because the 1950-53 Korean War ended with an armistice and not a peace treaty — but there's growing speculation Trump may offer an announcement of peace and a formal end to the Korean War if he can convince Kim to commit to denuclearization.
TRUMP, KIM JONG UN'S SUMMIT IN VIETNAM: WHAT TO EXPECT FROM THE LEADERS' SECOND MEETING
Kim Jong Un's sister, Kim Yo Jong, became the first member of the current regime to visit South Korea since the end of the Korean War in 1953 when she attended the Winter Olympics in Pyeongchang, as part of North Korea's delegation last year.
As Trump and Kim proceed with their second summit, here's what you need to know about some of the key players in the regime.
Kim Jong Un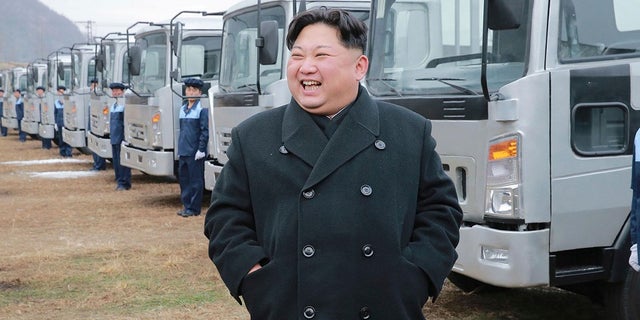 Kim Jong Un is the current supreme leader of North Korea, rising to power after his father, Kim Jong Il, died in 2011. His mother, Ko Yong Hui, was an opera singer who died in 2004.
Overall, little is known about the leader's early life.
He studied in Switzerland before returning to North Korea to attend the Kim Il Sung Military University in the mid-2000s, Michael Madden, the director of North Korea Leadership Watch and a visiting scholar at the US-Korea Institute at Johns Hopkins SAIS, told Fox News. The university, which is located in Pyongyang, the country's capital, is named after Kim Jong Un's grandfather.
"We don't know a tremendous amount about him [Kim Jong Un]," said Madden. "But we have enough for a good picture."
NORTH KOREA KEEPS AMASSING NUCLEAR MATERIAL DESPITE PROMISING TO DENUCLEARIZE, REPORT FINDS
Contrary to popular belief, Madden said the North Korean leader, who's in his mid-30s, has a "relatively cool-headed personality" which serves as an asset. "He derives more power by being laid back and cool" as opposed to being reactive, Madden said.
From an early age, Kim's mother positioned her son to be her husband's potential successor. She pushed for him to attend military school, Madden said, where he was tutored by top North Korean officials in artillery. His schooling positioned him to be a top contender.
As for the leader's notorious missile program, Madden said the North Korean leader "views the missile program like a sports team." In other words, a sports team doesn't win every game, but learns from its losses — and Kim Jong Un reportedly takes the same viewpoint.
Kim Yo Jong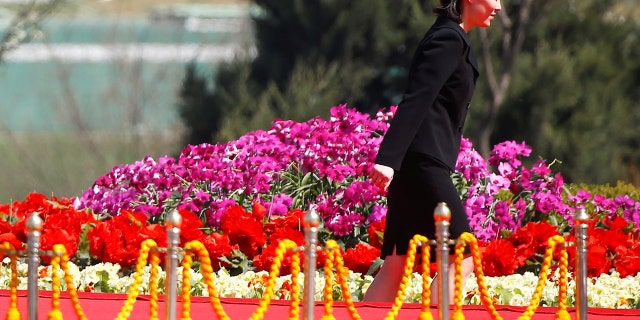 Kim Yo Jong is Kim Jong Un's sister. The 30-year-old has always been a "tomboy" with a "pleasant" personality, Madden said.
Like her brother, she also attended school in Switzerland at a young age, where she was once described as "sheltered" by the school's principal, according to Madden.
Despite North Korea's conservative and patriarchal society, Madden thinks Kim Yo Jong could easily succeed her brother one day.
"Kim Yo Jong has a bigger policy portfolio [than her brother], and is more powerful than we're giving her credit for," Madden said.
In October 2017, Kim Jong Un promoted his sister to a top decision-making body, replacing her aunt as the Workers Party's Politburo. She also serves as one of Kim Jong Un's "closest aides," Madden said, and manages her brother's schedule, bodyguards and meetings.
KIM JONG UN'S SISTER, KIM YO JONG, IS REPORTEDLY PREGNANT, REPORTS SAY
She's an "iron hand in a velvet glove," Madden said.
Kim Yo Jong visited South Korea for the 2018 Winter Olympics — a move that made her the first member of the current ruling family to step foot in South Korea since the end of the Korean War. She was part of the North's delegation to the South Korean Winter Olympics.
Additionally, Kim Yo Jong, sometimes called "North Korea's Ivanka [Trump]," is reportedly pregnant with her second child, sources told The Korea Herald.
Kim Sul Song
Kim Sul Song is Kim Jong Un's other sister and Kim Yo Jong's half sibling.
Kim Sul Song is the only daughter from her father's "official marriage," according to Madden. Kim Jong Il was polygamous, but his official wife — as a result of matchmaking by his father — was Kim Young Sook, according to The Telegraph. She was Kim Sul Song's mother.
Kim Sul Song, 44, is a "very powerful woman" who was a part of the regime's leadership cohort at one time. As of now, however, it's not clear if she's been "put on the side or is working behind the scenes," Madden said.
Kim Sul Song once served as an interpreter and close aide to her father. She reportedly managed his travel logistics until about 2008.
Kim Kyong Hui
Also known as "Madam Kim," Kim Kyong Hui is Kim Jong Un's aunt and sister of his late father.
Madden described her as a "very powerful woman." Now in her early 70s with a shaky health record, Kim Kyong Hui once was the director of the country's flight industry — a title that "concealed her real power," Madden said.
Madam Kim served as her brother's closest aide and was also in charge of the Worker Party's international affairs department, according to Madden. She once led talks with Israel in the 1990s when the country approached North Korea about buying its nuclear program to protect itself from Iran, Madden said.
"People close to her rose in status within the regime."
NORTH KOREA'S NUCLEAR WEAPONS PROGRAM HAS GROWN WITH EACH KIM REGIME
Madam Kim, who was married to Jang Song Thaek — Kim Jong Un's uncle who was executed in 2013 for reportedly planning a military coup — also served as executor of Kim Jong Il's will after he died.
Kim Yo Jong, who is reportedly very close to Madam Kim, often calls her now-retired aunt for advice, Madden said.
"People close to her rose in status within the regime," he added.
Kim Jong Chol
Kim Jong Chol is Kim Jong Un's half brother. Unlike his relative, Kim Jong Chol does not have an interest in the country's politics. Instead, according to Madden, he serves as a contributing writer to some of North Korea's state-run publications.
He's reportedly interested in music and films and has a well-documented affection for the singer Eric Clapton. He also has health issues, according to Madden, though it's unclear what exactly they are.
Kim Jong Sik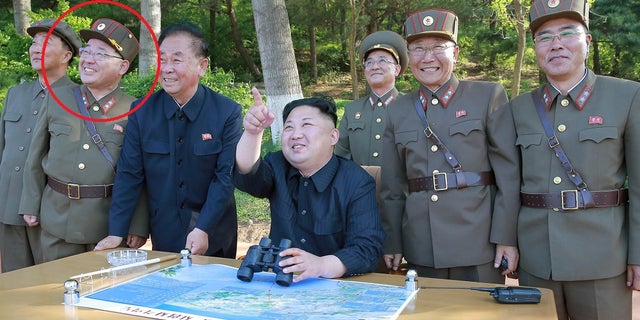 Not much is known about Kim Jong Sik, who is thought to be in his 50s and the scientist behind many of North Korea's missile successes.
In a previous interview with Fox News, however, Madden said Kim Jong Sik was "plucked from obscurity" by Kim Jong Un, first catching the leader's attention after he helped to successfully launch an Unha-3 rocket in 2012.
Kim Jong Sik "rose to prominence by fixing and identifying mistakes while developing missiles," Madden said.
Madden said Kim Jong Sik holds the title of "deputy director," a title that holds more power than some "senior officials." Kim Jong Sik also has some personnel and policy-making power.
"Kim Jong Sik is someone that might end up serving higher in North Korea — at some point — based on the trajectory of his career," said Madden.
Ri Sol Ju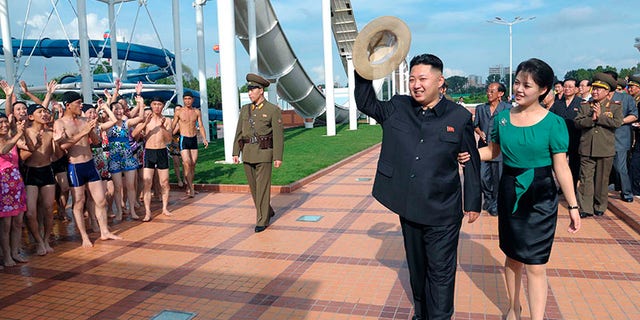 Ri Sol Ju, 29, is Kim Jong Un's wife and serves as the "first lady" of the rogue country.
Ri Sol Ju is not "necessarily a powerful lady, but can influence his [Kim Jong Un's] opinion and actions," Madden said, adding that the country is "really positioning her as first lady" though what her role entails exactly is still evolving, he said.
"She softens his image," Madden said.
Ri Sol Ju's father is a commander in North Korea's air force, Madden said, and her marriage to Kim Jong Un was the result of a matchmaking process commissioned by his aunt, Kim Kyong Hui.
Additionally, Ri Sol Ju was once a cheerleader and singer.
Choe Ryong Hae
Though not related to the Kim family, Choe Ryong Hae, who's reportedly in his late 60s, was promoted to director of the country's organization and guidance department.
The department, according to Madden, is basically a "glorified human resources agency." It regulates party members and determines where North Korean citizens work.
Additionally, the department spies on the North Korean population, Madden said.
"His status has always been kind of questionable within the Kim family, and he's had multiple jobs. But he's mild-mannered and a 'yes man,'" Madden said.
Choe Ryong Hae's father was a defense minister in the 1970s and 1980s, Madden said and was also a member of the same military unit as Kim Jong Il. He reportedly has a good relationship with Madam Kim.
In the 1990s, according to Madden, Choe Ryong Hae disappeared from public view and was accused of corruption for illegally exporting scrap metal to China -- a crime that would have led to his death. But according to Madden, Kim Kyong Hui made a "desperate appeal to not kill him," and Choe Ryong Hae was ultimately spared.
Kim Yong Chol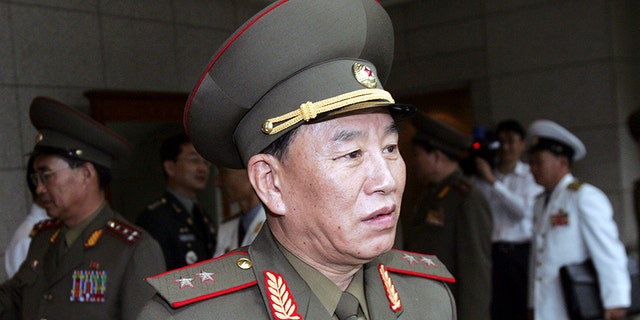 Kim Yong Chol is North Korea's longtime spy chief and a vice chairman of the ruling Workers' Party.
Believed to be in his 70s, Kim Yong Chol attended the Winter Games in South Korea where he was seated behind Ivanka Trump during the closing ceremony. The two reportedly did not interact.
He is among a small group of North Korean officials who have accompanied Kim Jong Un to all four of his summits with foreign leaders in recent months — twice with South Korean President Moon Jae-in and twice with Chinese President Xi Jinping.
Before taking up the job responsible for relations with South Korea in 2016, he was a four-star army general and a military intelligence chief who is thought to have been behind a slew of provocations, including two deadly attacks in 2010 that killed 50 South Koreans and an alleged 2014 cyber attack on Sony Pictures. Both Seoul and Washington imposed sanctions on him in recent years.
Kim Yong Chol met with Secretary of State Mike Pompeo in New York City in May before traveling to meet Trump in the White House on June 1. He brought with him to the meeting with the president a letter from Kim.
Trump said the meeting with Kim Yong Chol was a "great start."
Fox News' Katherine Lam, Lukas Mikelionis, Kaitlyn Schallhorn and The Associated Press contributed to this report.