New Zealand leader visits Fiji for first time in a decade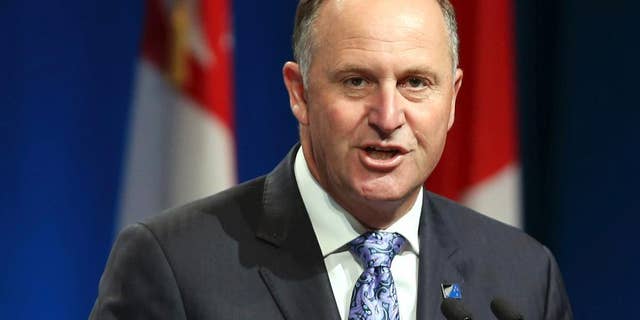 NEWYou can now listen to Fox News articles!
WELLINGTON, New Zealand – A New Zealand leader has visited Fiji for the first time since a military coup there a decade ago, although it's clear that political tensions remain.
The visit by Prime Minister John Key was an attempt to improve relations after Fiji held democratic elections in 2014.
Key and his Fijian counterpart Voreqe Bainimarama met for formal talks Friday.
Bainimarama said during a welcome speech Thursday that the "strains and irritants" between the countries in recent years provided a textbook case on how not to conduct friendly relationships between neighboring governments.
He said the relationship was now being "reinvigorated and redefined" after a period of estrangement.
Bainimarama also offered thanks to New Zealand for helping out after February's Cyclone Winston, which killed 44 people and destroyed thousands of homes.