New radioactive leak reported at Japan's Fukushima plant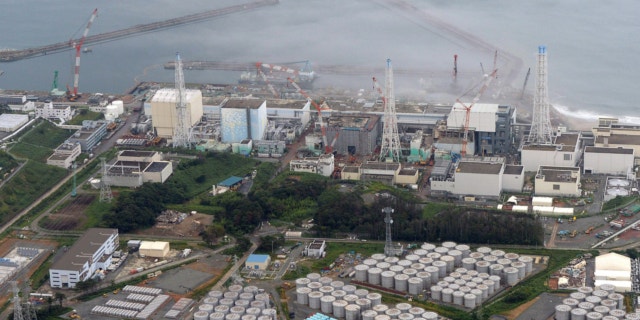 The operator of Japan's Fukushima nuclear plant says 100 metric tons of highly contaminated water have leaked out of a tank in the worst incident at the devastated facility since last August, when a string of radioactive leaks plagued the meltdown-crippled plant.
Tokyo Electric Power Company said water overflowed from a large storage tank at the site late Wednesday after a valve was left open by mistake and sent too much contaminated water into a separate holding area, Reuters reported on Thursday.
"We are taking various measures, but we apologize for worrying the public with such a leak," Masayuki Ono, a spokesman for the utility, was quoted as saying. "Water is unlikely to have reached the ocean as there is no drainage in that tank area."
The amount is small compared to the thousands of tons of radioactive water that leaked, much of it into the Pacific Ocean, after a massive earthquake and tsunami that wrecked the plant in 2011.
TEPCO said Thursday that plant workers attached a garbage bag to contain the leakage. It said the leak stopped after workers closed the valves and the water did not escape into the Pacific.
Regulators and experts have criticized TEPCO for sloppiness in its handling of the water management, including insufficient tank inspection records, lack of water gauges, as well as connecting hoses lying directly on the grass-covered ground.
Last August, the utility reported a 300-ton leak from another storage tank. That came after the utility acknowledged that contaminated groundwater was seeping into ocean at a rate of 300 tons a day.
Click here for more from Reuters.
The Associated Press contributed to this report.