New Orleans School Officials Hit With Bias Complaint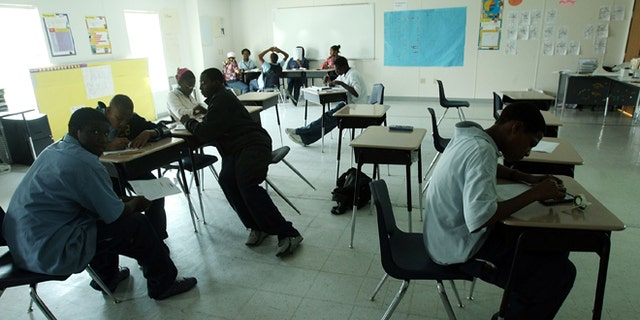 NEW ORLEANS – School officials in New Orleans are under fire after legal advocates asked the Justice Department on Friday to investigate their claims that officials discriminate against the parents of Asian-American and Latino students by failing to provide them with adequate translation and interpretation services.
"The lack of clear communication channels has a severe impact on the ability of (limited English proficient) parents to engage in and monitor their children's academic performance," lawyers for the parents alleged in a complaint filed against the Orleans Parish School Board, the Recovery School District and three charter school operators.
Representatives of the school board and RSD didn't immediately respond to calls seeking comment on the complaint.
Attorneys for the Vietnamese American Young Leaders Association and the Asian American Legal Defense and Education Fund filed the complaint on behalf of Vietnamese- and Spanish-speaking parents. Justice Department spokeswoman Dena Iverson said it has received the complaint and will review it.
The Justice Department's civil rights division already is investigating similar allegations by the Southern Poverty Law Center that Jefferson Parish public schools discriminate against Latino students. In its August 2012 complaint, the SPLC accused the suburban New Orleans district of failing to provide adequate translation services to Latino students and their parents.
Thomas L. Mariadason, an attorney for the Asian American Legal Defense and Education Fund, said the group has been coordinating its efforts with the SPLC.
"This is a persistent problem for both the Vietnamese community and the Latino community going back before (Hurricane) Katrina," Mariadason said of the 2005 storm, which flooded most of New Orleans and spawned an ambitious effort to reform the city's troubled public schools.
"The involvement of parents has a significant impact on the outcomes of students," he added.
Parents are routinely forced to use their children as interpreters to communicate with school staff members, the complaint claims.
"Nearly every Complainant reported feeling hesitant to solicit information on their children's academic progress, health, or social well-being because interpretation support was inconsistent, inadequate, or nonexistent," it says.
The complaint accuses school officials of violating the Civil Rights Act of 1964. Charter operators Collegiate Academies, Einstein Group Inc. and Advocates for Academic Excellence in Education also are named as targets of the complaint's allegations.
Based on reporting by The Associated Press.
Follow us on twitter.com/foxnewslatino
Like us at facebook.com/foxnewslatino