New contact detected in search for missing Argentine submarine in South Atlantic
A sonar search for the Argentine submarine that vanished with 44 crew members aboard last month detected a new contact in the South Atlantic, the country's navy announced Saturday.
The new contact will be investigated by a remotely operated Russian Panther Plus submarine, while a U.S. oceanographic research vessel continues examining the search area.
No further details about the contact were released by the Argentina navy, but it said it's received help from 13 continues in the search for the ARA San Juan, which disappeared Nov. 15 after reporting a fire on board.
Other reported contacts detected several weeks ago turned out to be to nothing, with some instead being a identified as a sunken fishing boat, according to Agence France-Presse.
The latest development in the search for the vessel came a week after the navy took the first disciplinary action after the maritime disaster, firing Navy Admiral Marcelo Srur.
ARGENTINA FIRES HEAD OF NAVY AFTER SUBMARINE DISAPPEARANCE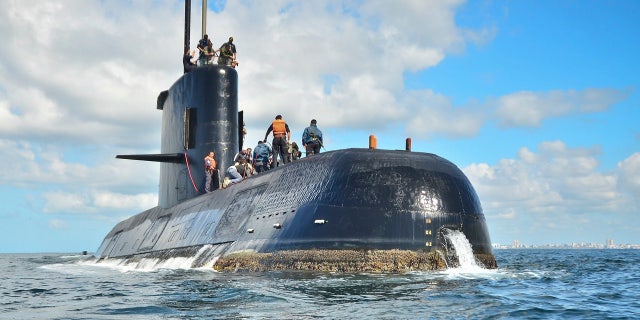 The navy has said the vessel's captain reported water entered the snorkel and caused one of the submarine's batteries to short circuit on Nov. 15.
The captain later communicated by satellite phone that the problem had been contained, the navy said. Some hours later, an explosion was detected near the time and place where the San Juan was last heard from.
The navy is no longer looking for survivors, although a multinational operation, including Russian and U.S. ships, continues to search for the vessel.
ARGENTINA SUBMARINE CHASED BY BRITISH HELICOPTER BEFORE VANISHING, SAILOR'S SISTER CLAIMS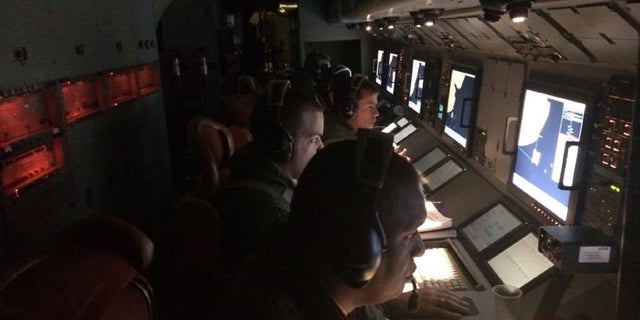 The ARA San Juan was sailing from the southernmost port of Ushuaia to the coastal city of Mar del Plata when it vanished.
Relatives of the missing crew claimed the government had put their loved ones in harm's way because the vessel is more than 30 years old. The German-built TR-1700 class submarine was commissioned in the 1980s and had been refitted between 2008 and 2014. It was built by a subsidiary of Germany's ThyssenKrupp that is no longer in business.
The Associated Press contributed to this report.