New assembly meets to re-write Venezuelan constitution as opposition leader restored to house arrest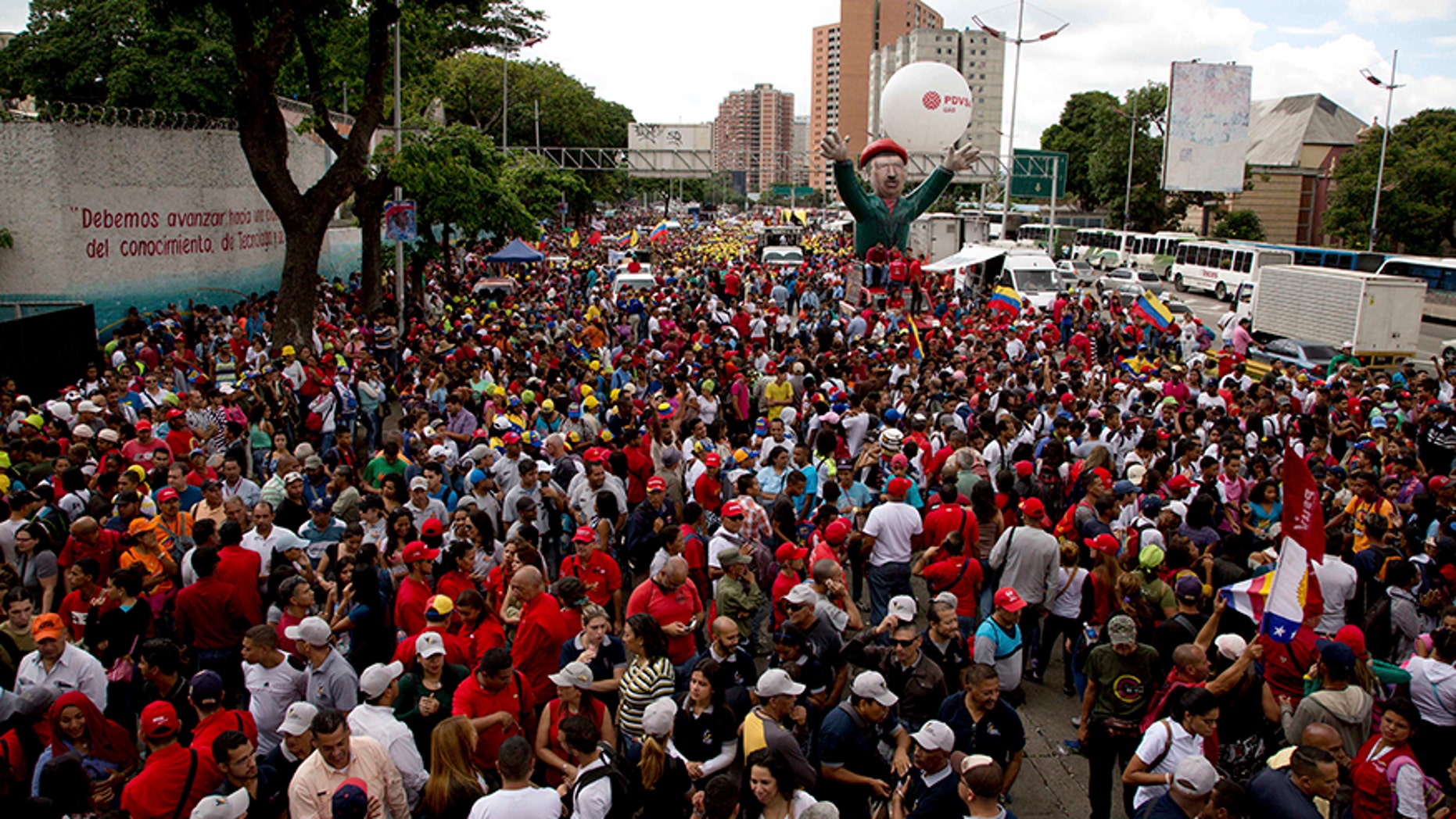 Venezuela's controversial pro-government assembly got to work Friday on rewriting the country's constitution, as a top opposition leader was released from prison.
The assembly selected a crony of leftist President Nicholas Maduro as its leader. Former Foreign Minister Delcy Rodriguez led a cadre of close Maduro allies who resigned top posts to run for the constituent assembly, which will have sweeping powers to upend institutions and go after the government's opponents.
The assembly's 545 delegates approved the selection in a unanimous vote.
Hours earlier, opposition leader Antonio Ledezma returned home to house arrest after his release from prison.
He and fellow opposition figure Leopoldo Lopez had been placed under house arrest but were hauled off to prison Tuesday after encouraging protests against the new assembly, Reuters reported.
In a pre-dawn tweet, Ledezma's wife said that her husband had just been brought to his residence, according to Reuters.
"Several minutes ago, Antonio was unexpectedly returned by the Sebin (intelligence agency) to our home," Mitzy Capriles de Ledezma tweeted. "We thank the people of Venezuela and the international community for their concern and solidarity."
It was not clear if Lopez would also be returned from jail to house arrest, Reuters reported.
The Vatican issued a statement asking that Friday's planned installation of the assembly be suspended, Reuters reported. The Vatican also urged Venezuela's security forces to avoid "excessive and disproportionate use of force" in dealing with protesters.
More than 120 people have meanwhile died in anti-Maduro protests over the last four months, according to the news wire service.
Assembly delegates marched to the neo-classical legislative palace accompanied by hundreds of red-shirted government supporters. Some were carrying roses and large portraits of the late Hugo Chavez, predecessor and mentor to President Nicolas Maduro.
Some shouted, "He's returned," as a jab at the opposition, which ordered images of Chavez removed from an adjacent building when it won control of congress in 2015.
Leading the procession was first lady Cilia Flores and socialist party leader Diosdado Cabello.
The assembly is charged with rewriting Chavez's 1999 constitution and has been given sweeping powers over other branches of government.
The Associated Press contributed to this report.