Nepal police seize smuggled gold bound for India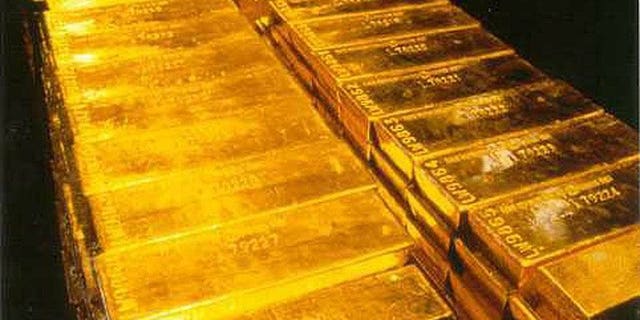 KATHMANDU (AFP) – Nepal police seized 35 kilograms (77 pounds) of gold on Wednesday, smuggled over the border from China and bound for India, where demand for the precious metal was soaring, officers said.
The shipment, worth two million dollars on the black market, was the biggest ever seized by police in Nepal in what is an increasingly lucrative cross-border smuggling racket, the officers said.
The gold, 35 bars weighing one kilogramme each, was discovered in a truck in the capital Kathmandu after police trailed the vehicle following a tip off, superintendent Uttam Kumar Karkee told AFP.
"We were tipped off about this a few days ago. On Wednesday, we followed the vehicle from the Tibetan border for several hours and seized the gold which was hidden inside a container," Karkee said.
The seizure comes after 16 kilograms of gold was seized in Kathmandu on May 16 also from neighbouring Tibet in China, said Nepal Police spokesman Nawaraj Silwal.
"Wednesday's seizure is the biggest so far. We have found that a huge amount of gold is being smuggled from Tibet to India via Nepal," Silwal said.
He said that smugglers have been using land routes after authorities stepped up customs inspections at airports.
Karkee said the 24-year-old driver of the vehicle has been arrested and police were looking for two of his accomplices.
India, the world's top gold consumer, raised import duty on the precious metal last month to stem surging demand and reduce the country's ballooning current account deficit.
Gold and silver imports in India jumped nearly 90 percent in May from a year earlier, thanks to a slide in global prices and frenzied buying of the metal for wedding presents and other gifts.