Navy rescues 3 castaways who wrote 'help' with palm fronds on deserted island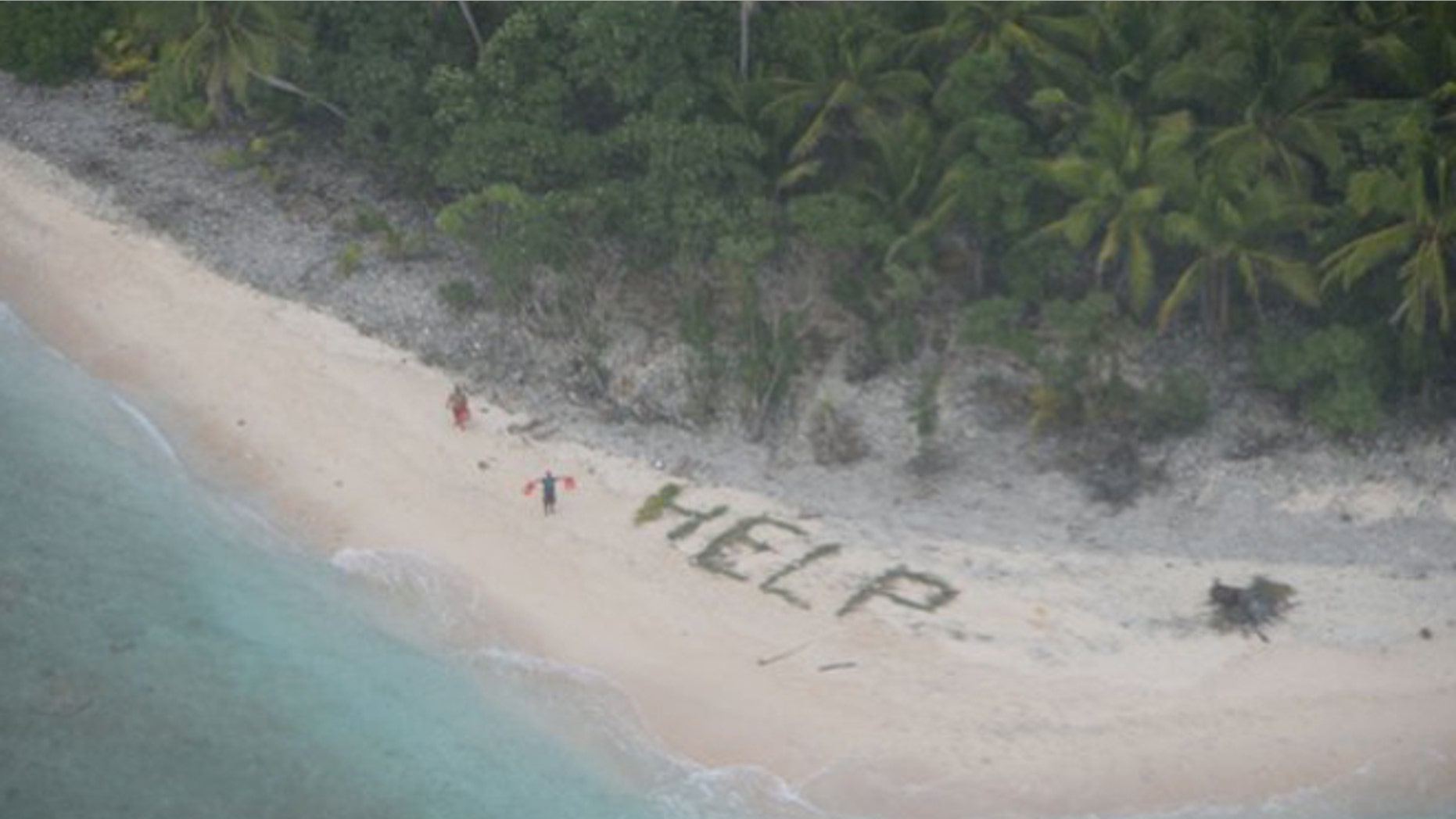 The Navy released stunning new photos Saturday that show the three castaways who were rescued from a deserted Pacific island after they used palm fronds to spell the word "help" in the sand.
The mariners were marooned for three days on the uninhabited of Fanadik. A Navy P-8A aircrew spotted the missing mariners Thursday waving lifejackets in front of their makeshift sign.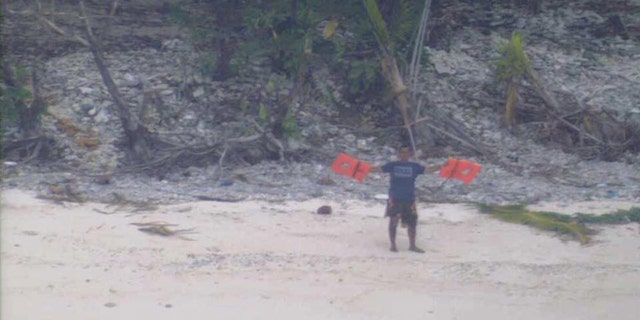 The men reported their 19-foot skiff was capsized by a large wave a few hours after their departure from the Micronesian island of Pulap, according to the U.S. Coast Guard.
They spent the night swimming until they arrived at Fandadik, approximately four nautical miles from Pulap.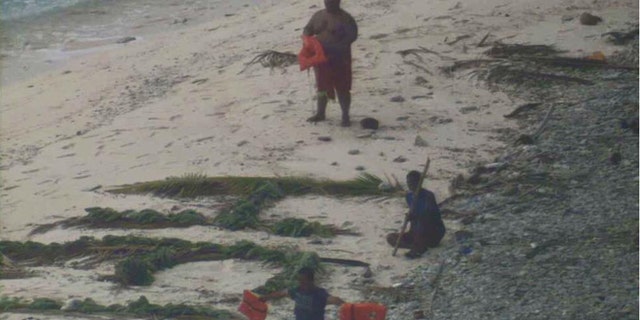 After the Navy plane relayed their whereabouts, a small boat from Pulap recovered the men from the island with no reported injuries, the Coast Guard reported.
The Navy P-8 launched at 6 a.m. Thursday from an air base in Japan and located the castaways approximately two hours into their search, Military.com reported.