NATO weighs new counterterrorism post following Trump's demands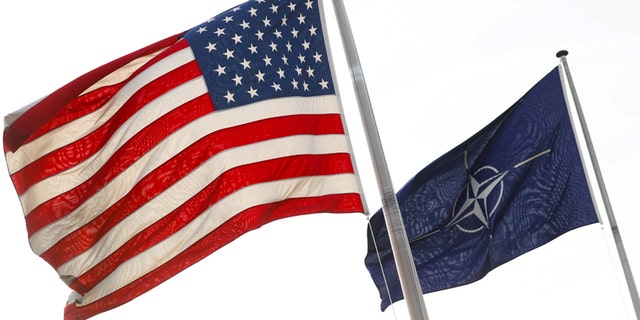 The North Atlantic Treaty Organization is considering appointing a senior official to oversee counterterrorism efforts, a move aimed at meeting one of President Donald Trump's demands that the alliance focus more on terror threats.
The proposal is similar to NATO's recent decision to create a top intelligence post, a move that Mr. Trump has repeatedly praised and that he has cited as evidence the alliance has responded to his criticisms and is no longer obsolete.
While no NATO country has vocally opposed the idea of a senior counterterrorism coordinator, some diplomats are skeptical about the role's impact unless alliance members also agree to expand the organization's counterterror efforts, including funding additional training initiatives.
NATO diplomats have been discussing how they can expand counterterrorism training, including ways to use allied special operations forces to better train antiterror commandos in the Middle East and Africa. Those proposals could include expanding the work or mandate of the NATO Special Operations Headquarters, which develops NATO counterterrorism plans.
No NATO member, including the U.S., has advocated the alliance conducting counterterrorism strikes or taking a direct attack role in the military fight against Islamic State in Syria, Libya or Afghanistan.
But expanding the alliance's use of its scarce resources, such as special-operations forces, is difficult and could weigh on NATO's budget, which some countries oppose expanding.
Bruno Lété, a security expert at the Brussels office of the German Marshall Fund, said the U.S. has indicated it wants NATO to do more to combat terrorism. "NATO allies are going to need to subscribe to Trump's desire for a new NATO that can engage in counterterrorism efforts," Mr. Lété said.
Allied ambassadors are set to formally discuss the counterterrorism post and other proposals at a May 5 meeting, officials said. Diplomats have been debating various proposals as they prepare for the meeting of allied leaders, including Mr. Trump, later this month. Turkish, British and French delegations have circulated papers.
The U.S. however hasn't submitted a paper or made any formal requests to the alliance. While Mr. Trump has said he wants the allies to do more on counterterrorism, neither he nor other U.S. officials have stated any specific desires, according to allied diplomats.
Some NATO allies have said privately that without a formal proposal from the U.S., reaching consensus on new counterterrorism plans is difficult.