Naples prosecutors investigate woman's sex tape suicide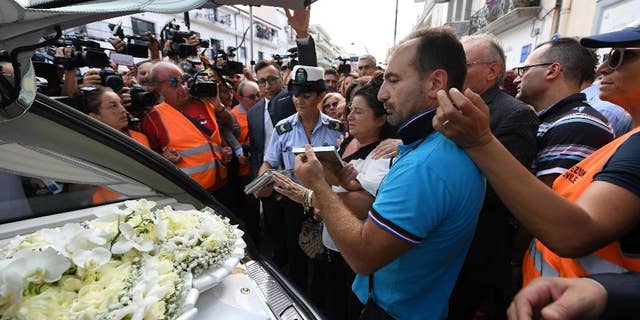 NEWYou can now listen to Fox News articles!
MILAN – Italian prosecutors in Naples have opened a criminal investigation after the suicide of a 31-year-old woman who had fought unsuccessfully to have a video showing her having sex expunged from the internet.
Chief prosecutor Francesco Greco said Friday that the investigation into possible charges of instigating suicide was being coordinated with another based on a defamation complaint the woman brought against four individuals last October.
The complaint remained open at the time of the woman's death on Tuesday.
According to media reports, the woman sent the video privately to a small group of people, but it quickly went viral and she became the target of insults and jokes. Her attempts to have the video removed from a series of platforms failed.