Mysterious call gives family of missing American ship captain hope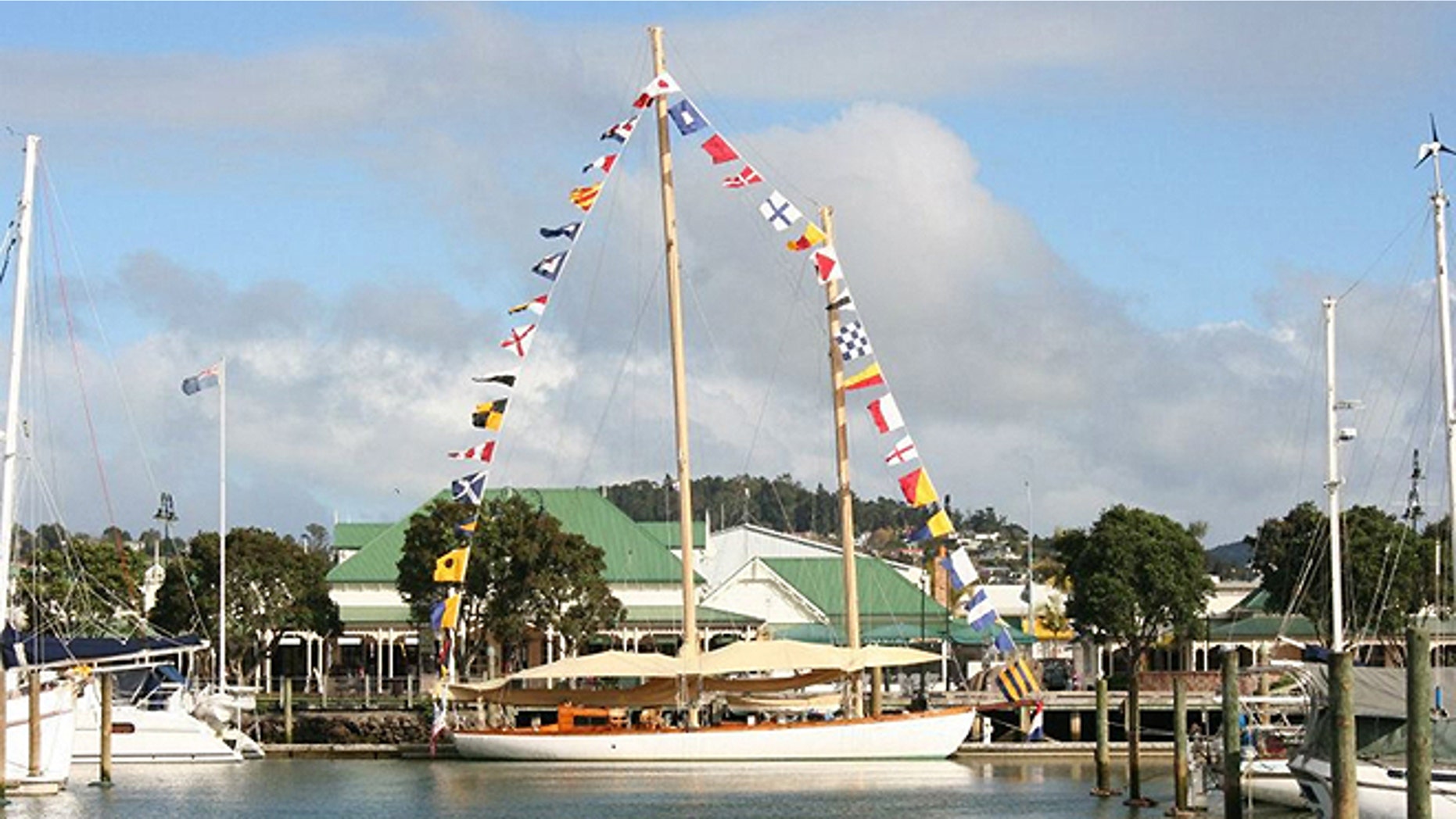 The American sailor whose 85-year-old vessel disappeared nearly a month ago while sailing from New Zealand to Australia with six aboard may have made a frantic ship-to-shore call to his mother on June 13 — nine days after the last official communication from the boat, the missing captain's twin sister told FoxNews.com.
Cherie Martinez said the mysterious call to their mother, Caryl Dyche, at her home in Palm Beach, Fla., has given them hope that David Dyche and the others aboard his boat, including Dyche's wife, Rosemary, and son, David, are still alive.
"She said she heard 'Caryl' and that there was a lot of static," Martinez said. "You wonder, are they lost at sea?"
Martinez told FoxNews.com her 58-year-old brother, David Dyche, has been sailing since he was a boy and could utilize a sextant and other nautical tools if the Nina's navigational system had failed amid winds gusting up to 68 mph and waves reaching 26 feet high.
"When he was a boy, he'd take our little 21-foot sailboat and sail with no navigation over to the Bahamas [from Florida] and back just to say he could do it," Martinez said. "These people are pretty seasoned sailors. They could go back to sailing the boat with manual equipment if need be."
[pullquote]
Three additional Americans were also aboard, along with a 35-year-old British man. Messages posted online by friends indicate the boat originally left from Panama City, Fla., authorities said.
Calls and texts from the Nina ended on June 4, when a New Zealand meteorologist took the last known calls from a woman named Evi who asked how to get away from the "nasty" weather. Meteorologist Bob McDavitt said he told her to call back in 30 minutes after he'd studied a forecast. She did.
"She was quite controlled in her voice, it sounded like everything was under control," McDavitt said, adding that the call itself indicated she was concerned about the conditions.
McDavitt said he spoke only briefly to Evi, advising her on June 3 to head south and to brace for a storm with strong winds and high seas. The next day he got a text, the last known communication from the boat: "ANY UPDATE 4 NINA? ... EVI"
McDavitt said he advised the crew to stay put and ride out the storm another day. He continued sending messages the next few days but didn't hear back. Friends of the crew got in touch with McDavitt soon after that, and then alerted authorities on June 14.
The vessel is equipped with a satellite phone, a spot beacon that allows regular tracking signals to be sent manually and an emergency beacon that has not yet been activated, the New Zealand Herald reports.
Kevin Banaghan, who is leading search efforts by Maritime New Zealand's Rescue Coordination Center, said rescuers on June 14 initiated a communications search, in which they tried contacting the boat over various radio frequencies as well as contacting other vessels in the area to see if they'd spotted the Nina.
Rescuers intensified their efforts this week, Banaghan said. An Air Force plane on Tuesday searched the area where the boat disappeared. A second search by the plane on Wednesday went as far as the Australian coast but turned up nothing. Searchers are now considering their next options, he said.
"Unfortunately, no sign of the vessel has been found," Banaghan told the New Zealand Herald. "Our records show that conditions at the last known position for the vessel, on 4 June, were very rough … We do have grave concerns for the Nina and her crew, but remain hopeful for a positive outcome."
Conditions at the time included winds gusting up to 68 mph and waves of up to 26 feet, authorities said. The boat left the Bay of Islands in northern New Zealand on May 29 bound for the port of Newcastle, near Sydney. The last communication was from 370 nautical miles west of New Zealand.
Banaghan said the crew hoped to arrive in Australia sometime during mid-June, but given the conditions, he considered a realistic arrival date to be about June 25. He said Dyche is a qualified captain and the crew has varying degrees of experience.
Banaghan said the Nina is a "lovely old craft" that has won races when it was new and had been maintained in excellent condition. It had a new engine installed in recent months which had apparently created some initial leaking problems, he said.
Several possible scenarios exist, he said, including the boat losing communications, drifting off course, or the crew taking to lifeboats. Banaghan said there's also a possibility the boat suffered a catastrophic failure and sank before anybody had time to react.
Weather conditions are reportedly expected to be calm in the vast area between New Zealand and Australia late Thursday before a low hits the area.
The Associated Press contributed to this report.