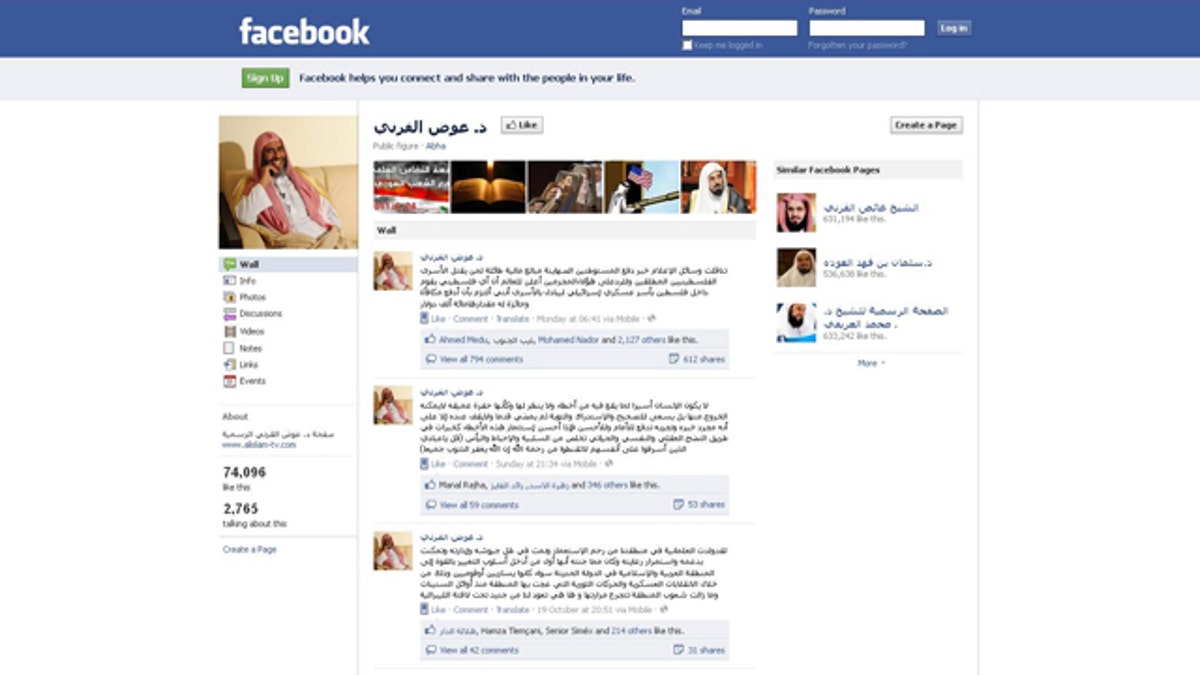 A top Muslim cleric is offering a $100,000 reward to anyone who jails an Israeli soldier, Ynetnews.com reports.
Saudi cleric Dr. Awad al-Qarni reportedly posted an offer on his Facebook page to pay a cash prize to any Palestinian who captures an Israeli soldier.
The reward is in response to an ad posted by an Israeli family who offered a reward for anyone who catches the person who murdered Shlomo Libman, Ynetnews.com reports. Libman was reportedly killed in 1998 by terrorists in a West Bank settlement.
"The press reported that the Zionest settlers will pay huge amounts of money to whoever kills the freed Palestinian prisoners," al-Qarni said on Facebook. "In response to these criminals I declare to the world that any Palestinian who will jail an Israeli soldier and exchange him for prisoners will be rewarded with a $100,000 prize."
The reward offer comes a week after a prisoner swap between Israel and Hamas. Israel freed hundreds of Palestinian prisoners in exchange for Israeli soldier Gilad Schalit, who had been held by Hamas for more than five years.