Murray suffers roof rage as semi interrupted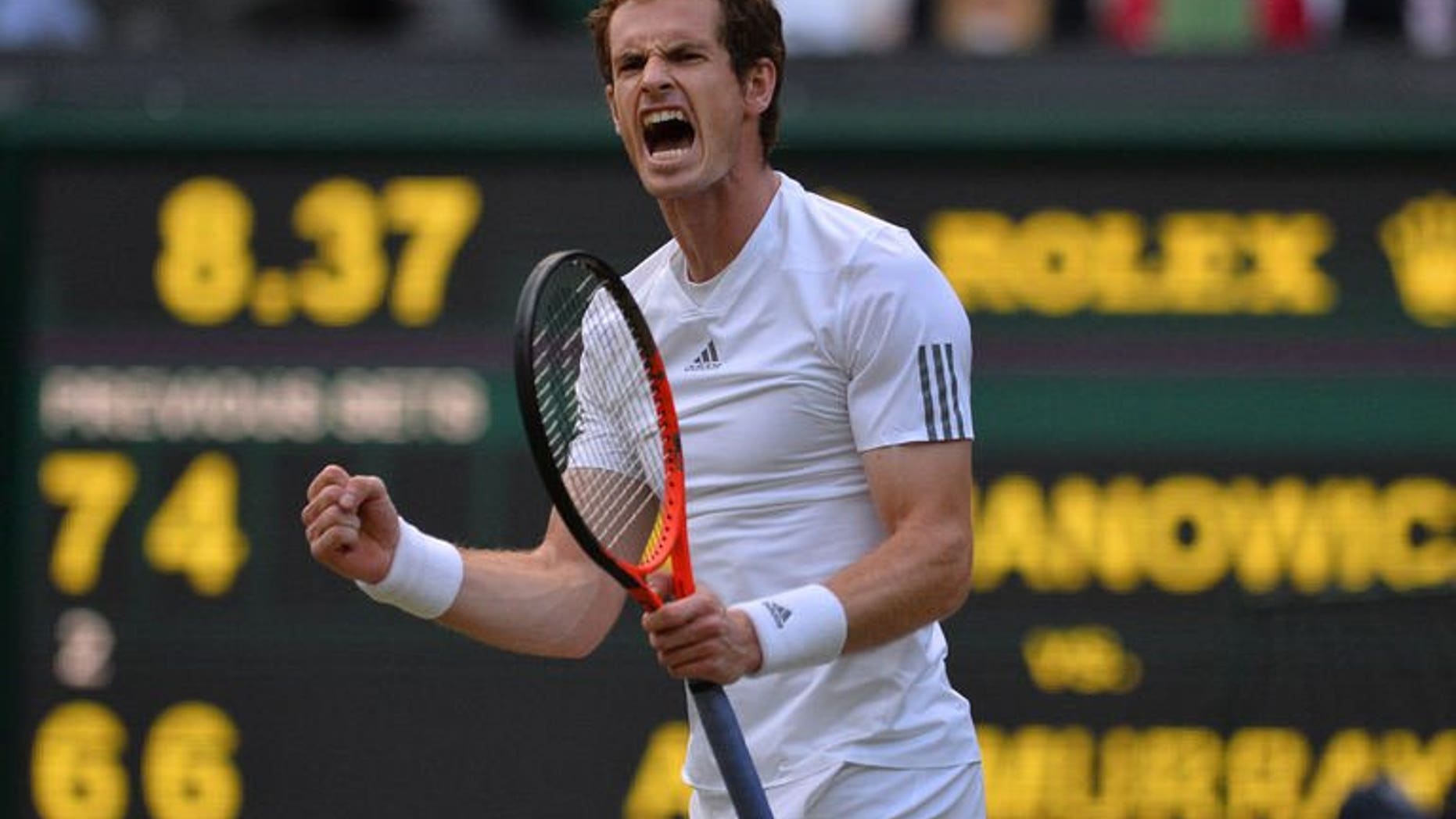 LONDON (AFP) – Andy Murray was left seething as the Centre Court roof was closed due to bad light after three sets of a bad-tempered Wimbledon semi-final against Jerzy Janowicz on Friday.
US Open champion Murray, who had just taken a two sets to one lead, was furious that referee Andrew Jarrett agreed with Janowicz's repeated pleas to have the roof shut to allow the court to be illuminated in the evening gloom.
The world number two made his case to Jarrett in the strongest terms, while the capacity crowd booed the decision when it was announced by umpire Jake Garner.
"This is not fair. There's enough light for at least another 45 minutes' tennis," Murray said.
"None of the sets have taken longer than 30 minutes. I don't understand these rules.
"The only reason we're stopping is because of him. He's been complaining about it for last 40 minutes.
"It's ridiculous. It's not even dark!"