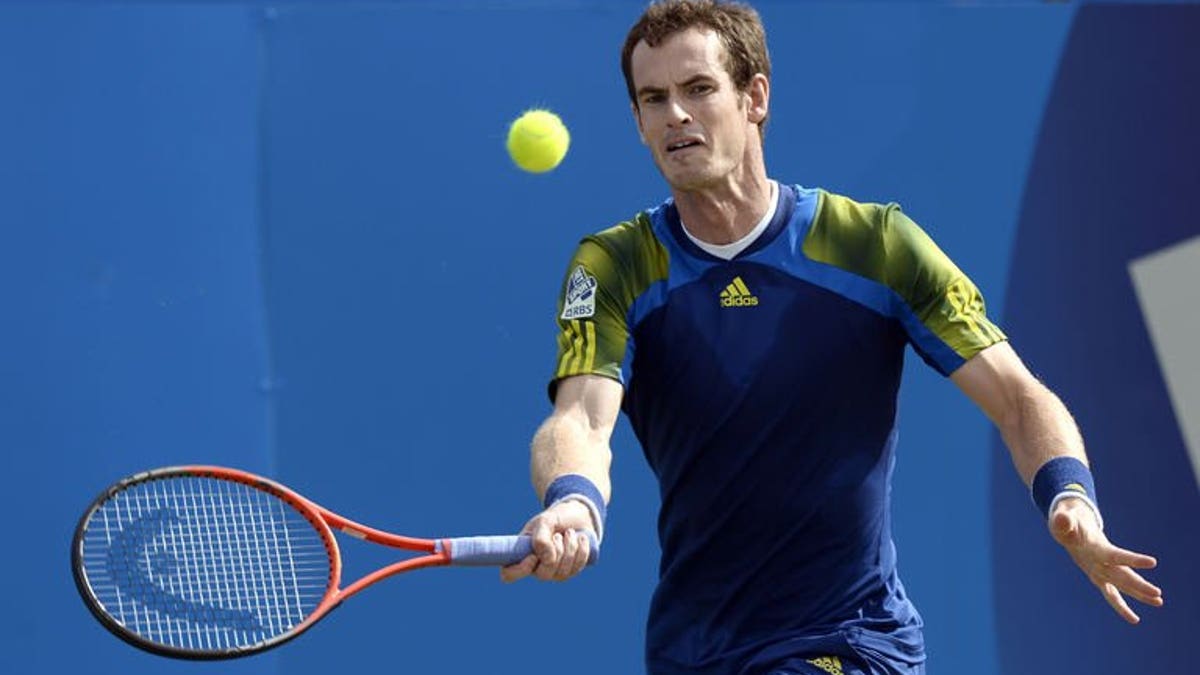 LONDON (AFP) – Andy Murray believes the seeds for his historic Olympic and US Open triumphs were sown by his tearful defeat to Roger Federer in last year's Wimbledon final.
Murray was bidding to become Britain's first men's champion at the All England Club since Fred Perry in 1936, a quest he resumes as the second seed from Monday.
He admitted Saturday that the four-set loss to Federer, which ended with him conducting a live TV interview in floods of tears on Centre Court, stiffened his resolve in the weeks ahead.
The Scot went on to win Olympic gold by beating Federer in the final before becoming Britain's first Grand Slam champion in 76 years with his win in New York.
"I think the Wimbledon final last year was important for me," said Murray, the world number two.
"The final was really tough, but I played well and basically I'd gone for it. I felt I didn't just sort of sit back and wait. I think that's maybe why I managed to recover from that defeat well. I didn't come off the court thinking kind of, What if?
"I got back on the practice court five, six days later and I felt great; whereas when I'd lost in slam finals before well, you saw my results for a few months afterwards. I hadn't dealt with it particularly well.
"A combination of that final and the way I played in it, and also having the Olympics to look forward to, I think that was the period that changed me, changed my mindset a bit."
Murray has been placed in the same half of the Wimbledon draw this year as seven-time champion Federer and Nadal, a double winner.
Nadal is only seeded five following his shock second round exit to Lukas Rosol in 2012.
Despite widespread clamour for Nadal to be bumped up to four in the seedings, and above Spanish compatriot David Ferrer, Murray said the system is fair.
"With the way our ranking system works, having a one year ranking, it's very, very difficult to maintain your ranking if you get an injury," said Murray who plays Germany's Benjamin Becker in the first round on Monday.
"Even with the formula and stuff, because of Rafa's result here last year it was always going to be difficult for him to move up in the seedings.
"Ferrer made the quarters of Wimbledon last year, made the semis of the US Open, he made semis at the Australian Open. The guy deserves to be seeded where he is. It's not like he's got there by fluke.
"I have no issue with the seeding. I'd rather Rafa and Roger were on the other side of the draw, but they're not."