Murdered reporter, Daphne Caruana Galizia, made many enemies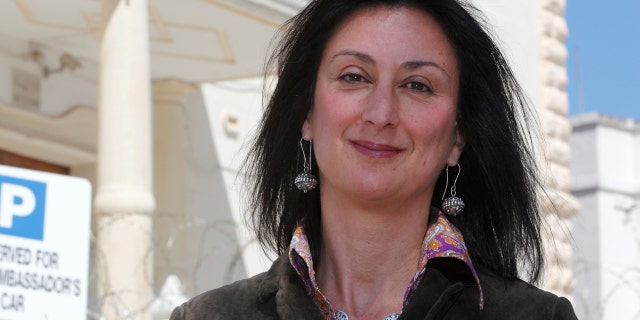 The car bombing of Maltese investigative journalist Daphne Caruana Galizia sent shock waves throughout the small Mediterranean nation Monday, as officials tried to figure who may be responsible for her murder.
But coming up with an enemies list is a difficult proposition for a dogged reporter who spent a career accumulating powerful enemies. The highly regarded journalist was known for going toe-to-toe with some of the country's most popular political figures on accusations of corruption.
The 53-year-old Caruana Galiza was killed in a car bomb Monday, reportedly about 30 minutes after posting a damning report about Prime Minister Joseph Muscat's chief of staff, Keith Schembri, who was testifying in a libel case.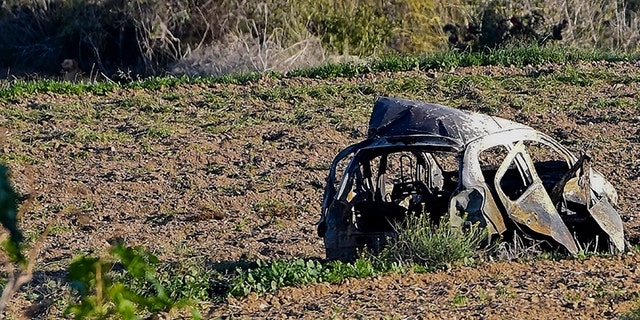 "There are crooks everywhere you look now. The situation is desperate," she wrote in her blog "Running Commentary."
Caruana Galizia's in-depth reporting made her many enemies. Politico described her as a "one-woman Wikileaks" and her blog sometimes achieved greater readership than all newspapers in Malta combined.
Over the past year, the journalist focused on the alleged corruption of Muscat's administration in connection to the Panama Papers, the huge cache of leaked documents from the leading offshore law firm Mossack Fonseca.
According to Caruana Galizia's investigation into the Panama Papers, Muscat's wife Michelle, Schembri and the country's minister of tourism had offshore holdings in Panama to receive money from Azerbaijan.
While Muscat and his wife denied having companies in the Central American country, the allegations effectively triggered a premature general election last June.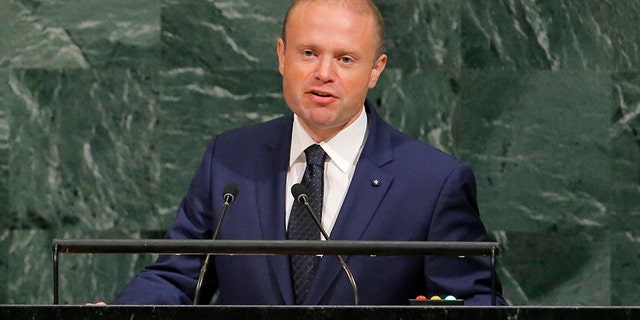 Still, Muscat called the journalist's death a "barbaric attack" and an assault of freedom of expression.
"Everyone knows Caruana Galizia was a harsh critic of mine, both politically and personally, but nobody can justify this barbaric act in any way," said the prime minister, who sued the journalist and won a snap election in June, which was called as a vote of confidence to counter Caruana Galizia's allegations.
Last year, Politico EU called her a "one-woman WikiLeaks, crusading against untransparency and corruption in Malta."
While Caruana Galizia's mainly targeted the ruling Labor party and its supporters, she also recently shifted her eye onto the country's opposition leader, Adrian Delia.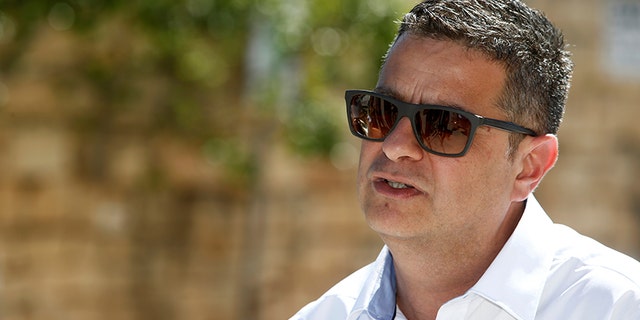 During the past six months, Caruana Galizia relentlessly attacked Delia – both politically and personally – accusing him of corruption.
Delia called Caruana Galizia's death a "political murder."
"What happened today is not an ordinary killing. It is a consequence of the total collapse of the rule of law which has been going on for the past four years," he said.
In addition to alleged corrupt politicians, Caruana Galizia's targets ranged from banks facilitating money laundering and those linking Malta's online gaming industry with the mafia.
"Malta's public life is afflicted with dangerously unstable men with no principles or scruples," she wrote in another post last year.
John Dalli, a former European commissioner whom she helped bring down in a tobacco lobbying scandal, called the journalist "a terrorist," Politico EU reported.
Caruana Galizia's unrelenting blog resulted in several legal battles including one in 2010 by Magistrate Consuela Scerri Herrera, who abstained from taking over Caruana Galizia's murder investigation at the request of her family on Tuesday.
Delia sued her over stories linking him to a prostitution racket in London. Economy Minister Chris Cardona claimed libel when she wrote he visited a brothel while in Germany on government business.
"Allowing Daphne Caruana Galizia to be so cruelly murdered was a failure of the State, of its government and of its institutions."
Former home affairs minister Louis Galea said the journalist was a "classic case of a person who required State protection."
"Allowing Daphne Caruana Galizia to be so cruelly murdered was a failure of the State, of its government and of its institutions," he wrote, according to the Times of Malta. "The murder of one of Malta's most important, visible, fearless journalist confirms why it is essential and urgent to ensure that our institutions can really be professional and completely independently and impartial in the carrying out of their duties."
Dutch forensic experts are due to arrive in Bidnija on Tuesday to launch an investigation, and the FBI has been asked to assist.
Around 3,000 people held a silent, candle-lit vigil on Monday night in Sliema, just outside the capital Valletta.
In a scathing Facebook post, Cariana Galizia's son, Matthew, said his mother's killing was "no ordinary murder and it was not tragic."
"Tragic is someone being run over by a bus," he wrote. "When there is blood and fire around you, that's war. We are a people at war against the state and organized crime, which have become indistinguishable."
He added: "Yes, this is where we are: a mafia state … where you will be blown to pieces for exercising your basic freedoms, only for the people who are supposed to have protected you to instead be celebrating it."
Matthew was on the International Consortium of Investigative Journalists team that won the Pulitzer Prize for its work on the Panama Papers scandal.
The Associated Press contributed to this report.