Mountain snowstorm closes a major highway into Mexico City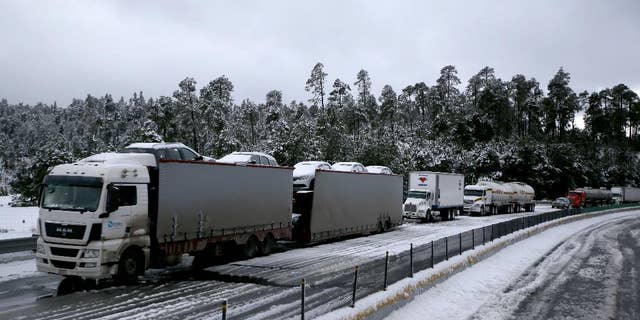 MEXICO CITY – A snowstorm has closed one of central Mexico's most heavily traveled highways, with accumulations of more than 2 inches (50 millimeters).
The Federal Police say sections of the highway leading from the central state of Puebla to Mexico City remained closed on Thursday in both directions.
The highway has one of the higher volumes of traffic in the country and is the key transit between Mexico City and the east coast. Mexico's water commission said Thursday that country has been hit by a cold front that sent temperatures below freezing in parts of the country, including Puebla.