Mom of attacked party host has stern warning for suspects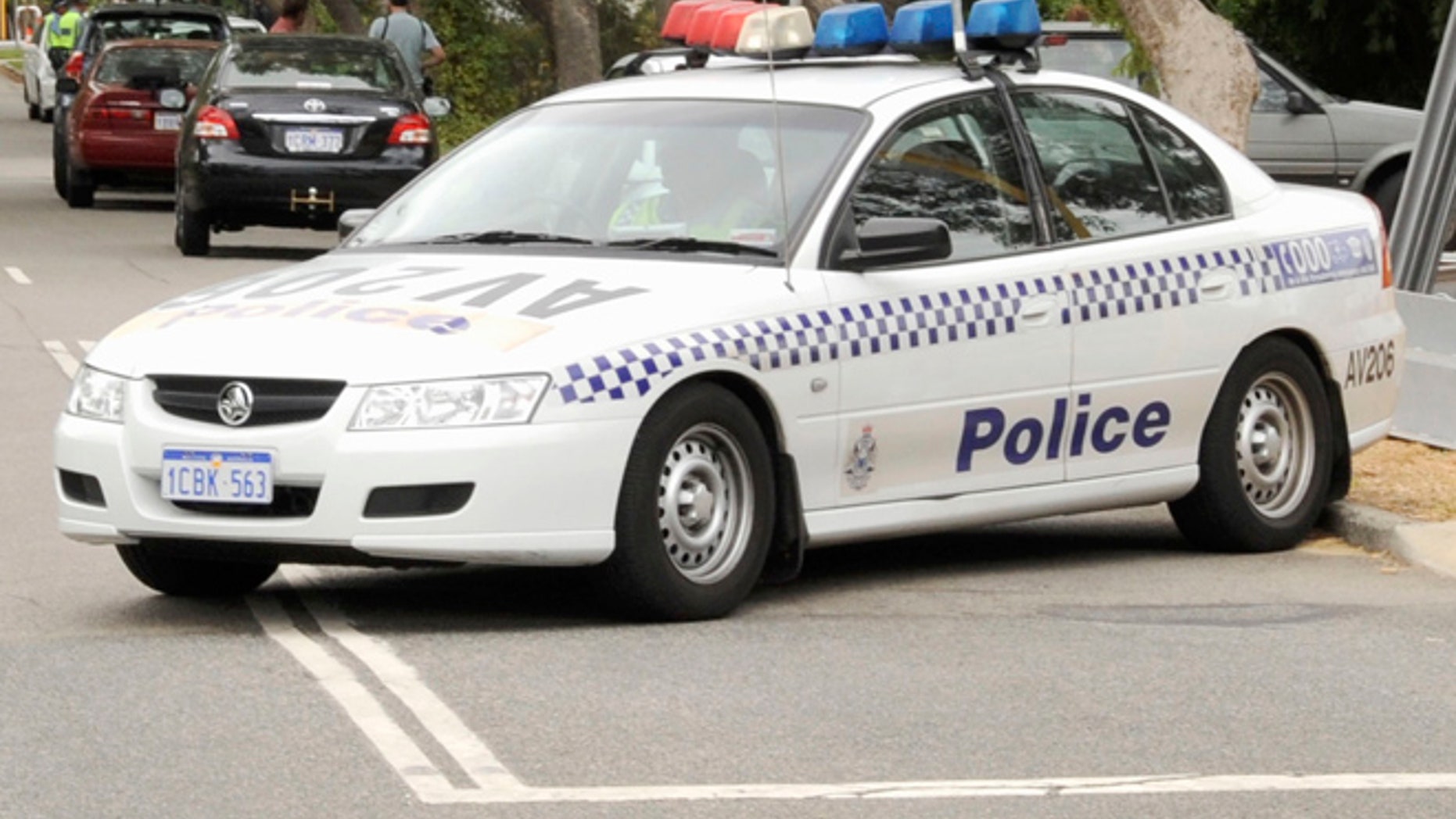 The mother of a man left brain damaged after a sickening assault has warned the teen thugs who attacked him they can run but they can't hide.
Maureen Ball made a tearful appeal for the attackers to "come forward" after they "took my son from me". She made the emotional comments to media outside the Royal Perth Hospital where her 38-year-old son Ryan Ball is fighting for life.
SUIT: OFFICERS AT OHIO JAIL BEAT HOMELESS VETERAN INTO A COMA
Mr. Ball received life-threatening brain injuries when he was attacked on Saturday night — possibly with a headbutt — as he tried to protect some of the young people leaving the after-ball party he'd been hosting for the teenage daughter of a friend.
"There's no point running or your parents trying to keep you under cover because the police are very good at finding these things out," Mrs. Ball said.
TEEN WAKES FROM COMA SPEAKING FLUENT SPANISH
Gatecrashers ruined the party when theyshowed up and began climbing over fences to get inside, and Mr. Ball made the decision to call it off — but when partygoers were leaving violence erupted.
Mrs. Ball's appeal comes after police in Perth arrested a 17-year-old who was at the scene of the attack.
The teenager has not been charged over the attack on Ryan Ball, but was charged over the alleged robbery of two teenage boys who were leaving the party Mr. Ball was hosting at his Padbury home.
The alleged robber had been at the party but it isn't clear yet if he had been invited.
"It would make it better for yourself if you come forward and please, (to) the parents of this boy who has done this to my son — please do something to help him now that your son has done this to mine. It's not just my son who's suffering, we're all suffering," reported The West Australian.