Modigliani Sculpture Sells for Record $52.8 Million at Paris Auction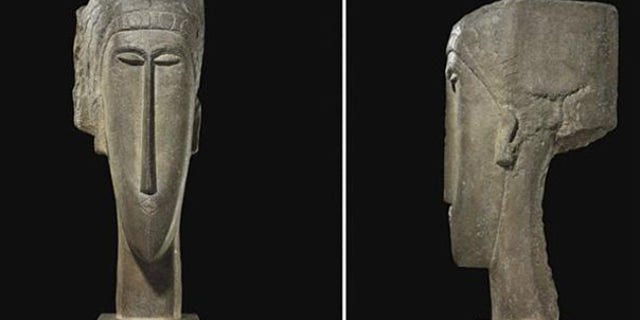 A stone sculpture of a woman's head by Amedeo Modigliani sold for $52.8 million at a Paris auction Monday, setting a record for the artist.
The piece, dated from between 1910 and 1912, was estimated to fetch between $6-$9 million, excluding fees. The sale price included fees.
"It's a record for a work by the artist in any category", including paintings and sculptures, said Christie's, which organized the sale.
The 26-inch head was part of an art collection owned by French businessman Gaston Levy, who founded the Monoprix chain of grocery and department stores and lived from 1893 to 1977. Shown for the first time at an exhibition in 1912, the sculpture has "a very defined structure and a feeling characteristic of the artist's work," Christie's said in a statement.
The work is in the likeness of Modigliani's most well-known portraits, with an oval face, almond shaped eyes, a small mouth, a long fine nose and long neck.
Most of Modigliani's 27 sculptures are currently in museums around the world, with 10 still in private hands.