Millions flock to Carnival street parades across Germany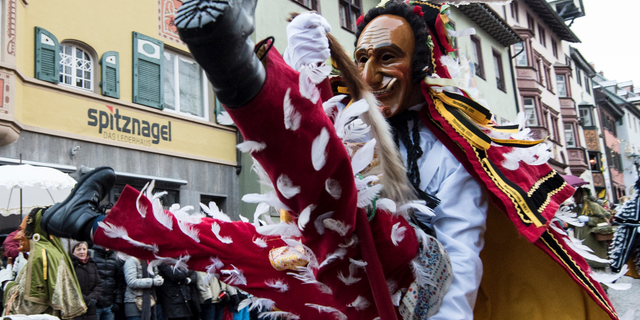 BERLIN – Millions of dressed-up revelers are taking to the streets across Germany to celebrate carnival.
Shrove Monday's street parades in traditional carnival strongholds like Cologne, Duesseldorf and Mainz in western Germany usually draw huge crowds of locals and tourists alike.
Schools are closed in the region so children can attend the popular street parades featuring floats, brass bands and dance groups throwing candy, chocolates and flowers to the spectators.
The costly and intricately built floats often feature huge, unflattering puppets of politicians, making fun of those in power.
The German news agency dpa reported that at the Cologne street parade alone, parade participants would throw 700,000 bars of chocolate and 300,000 bouquets of flowers to spectators.