Military defeat of ISIS can be 'measured in weeks,' top US general says
The military defeat of ISIS could be just 'weeks' away, a top U.S. military official said Monday -- a stunning development given the terror group once boasted the infrastructure to control an expanse of territory in Syria and Iraq where 10 million people lived.
U.S. Central Command General Joseph Votel made the comment during a speech to Jordan's National Defense School on Monday, according to a tweet posted by Defense One.
"The timeline for the military defeat of ISIS can now be measured in weeks," Votel said, though he cautioned there is still "very tough fighting" going on in the Middle Euphrates River Valley.
As Fox News reported, the terrorist group has lost 98 percent of the land it once held -- with half of ISIS' so-called "caliphate" having been recaptured since President Trump took office.
The gains that led to Votel's rosy assessment came after changes in the rules of engagement, instituted over the last year.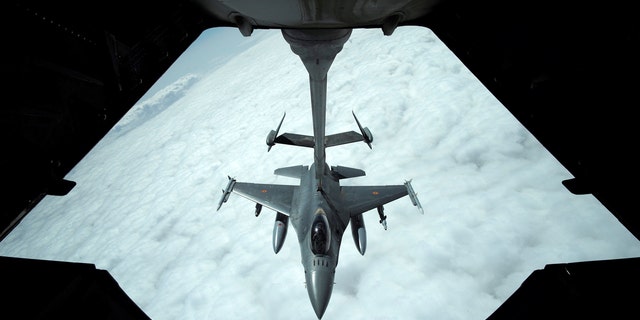 "The rules of engagement under the Obama administration were onerous. I mean what are we doing having individual target determination being conducted in the White House, which in some cases adds weeks and weeks," retired Air Force Lt. Gen. David Deptula, the former head of U.S. Air Force intelligence, told Fox News. "The limitations that were put on actually resulted in greater civilian casualties."
What comes after ISIS has been wiped out is another story, and whether a wide-ranging Syria peace deal can happen soon in Geneva is no sure thing. Votel noted some of the country's woes predate ISIS's reign of terror.
"I think we are probably a ways away from this," Votel said at the event in Jordan. "As we defeat ISIS, many of the underlying tensions that have always existed in Syria are coming back to the forefront...makes pursuit of political solution not impossible but...complicated."
Although ISIS has been mostly defeated in Iraq and Syria, it continues to harness the power of social media to call on followers around the world to conduct terror attacks in its name against U.S. and Western targets.
American officials have warned previously that a complete defeat of ISIS worldwide won't happen anytime soon.
Fox News' Lucas Tomlinson contributed to this report.