Miami named 'worst city' in U.S. to live in – where does your city rank?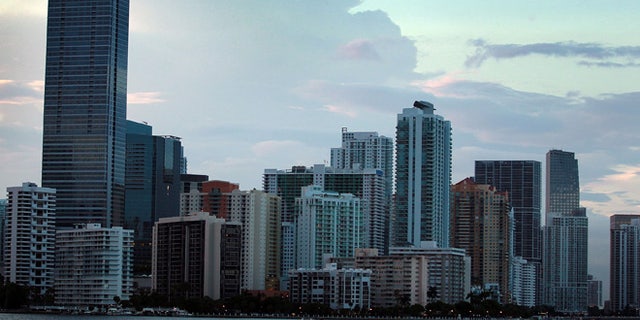 When it comes to choosing a place to live, crime stats and cost of living can be huge deciding factors. According to the financial news and opinion website, 24/7 Wall St., Miami has been named the No. 1 "worst city" in the U.S. to live in, beautiful beaches notwithstanding, topping even second-place Detroit.
Despite attractions such as world-renowned South Beach and Art Basel and the EDM musicfest Ultra, swanky hotels and smoking-hot nightclubs, Miami has deep-seated social problems like high crime rates and one in four people living in poverty and one-percenters out-earning other residents by literal millions of dollars.
Miami's median household income, $31,917 a year, is far below the national level, $53,657, and since the median home value in the city hovers around $245,000 – well above the national median of $181,200 – residents don't make enough to afford to buy a place, which helps explain why cities with expensive real estate like New York, Boston, Washington, D.C., and San Francisco share the top 50 with Miami.
The place sometimes known as "The Magic City" is also one of the most violent places in the U.S. With a violent crime rates of 1,060 incidents for every 100,000 people – several times higher than the national rate – which leads to higher rates of incarceration, unemployment, education disparity and insecurity.
After Miami and Detroit, Paterson, N.J., Hawthorne, Calif., and Fall River, Mass., rounded out the Top 5.
For the list, 24/7 Wall St. considered some 550 cities reported on by the U.S. Census Bureau with populations of more than 65,000 residents. Data was collected in nine categories: crime, demographics, economy, education, environment, health, housing, infrastructure and leisure.
Other than Miami, the biggest surprise on the list may be No. 49, Palo Alto, California. The Bay Area home to Stanford University has exceptionally affluent residents, with households earning $151,370 a year, and only 4.3 percent of people living in poverty, among the lowest rate for U.S. cities. The median home value there, however, is a million dollars – or 6.6 times greater than the average income.
The city synonymous with our country, Washington, D.C., has one of the highest poverty rates at 17.7 percent, as well as one of the highest violent crime rates in the U.S. The city came in at No. 46.
Like us on Facebook
Follow us on Twitter & Instagram