Mexico's Blog De Narco Author Gives First Major Interview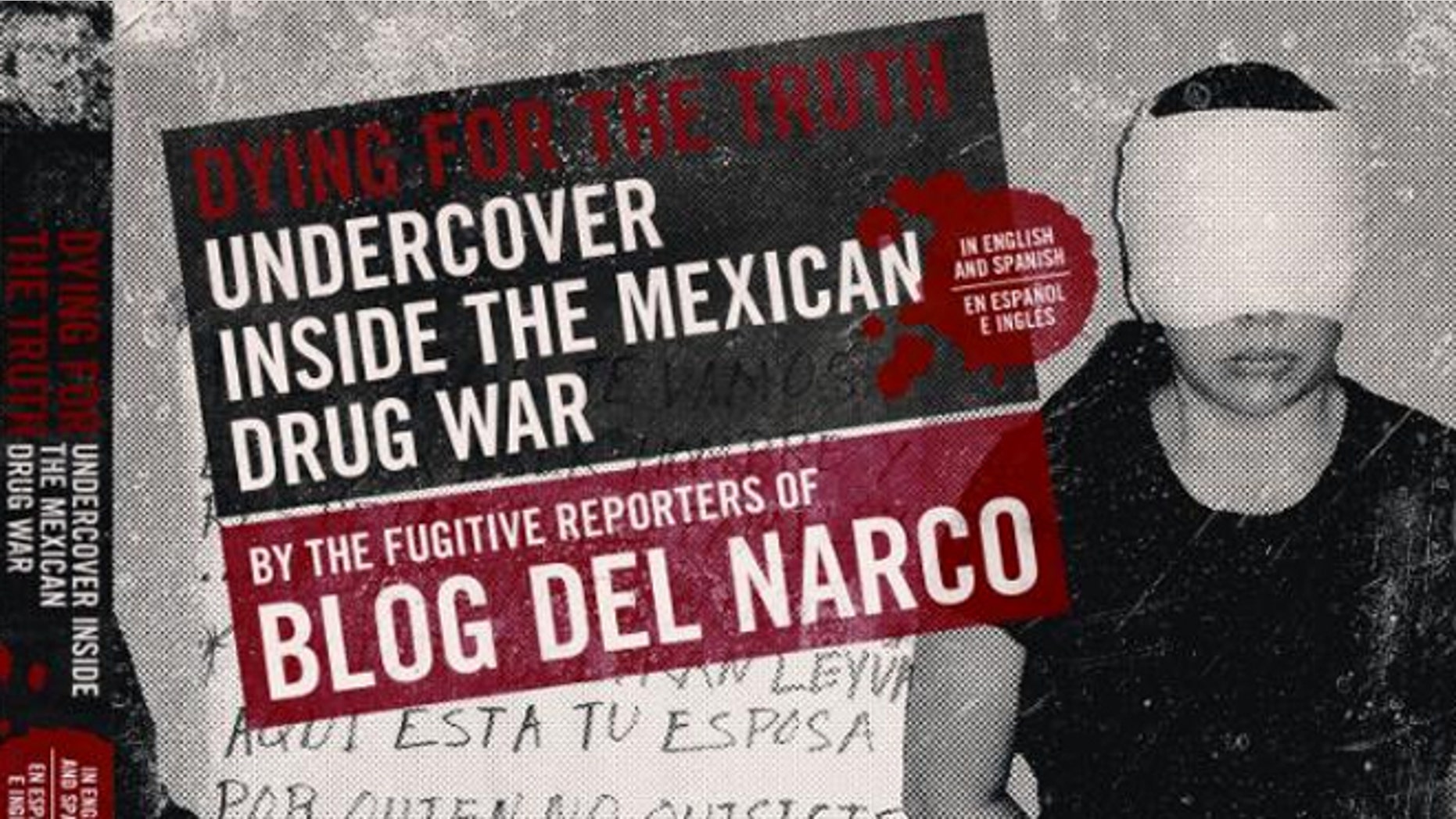 As Mexico's bloody drug war continues to rage, the author of the influential Blog de Narco gave her first major interview since launching the blog three years ago.
In a joint piece for The Texas Observer and the UK newspaper The Guardian, the author went by the pseudonym Lucy to protect her real identity and revealed that she is a single, female journalist from northern Mexico in her mid-20s.
She said the idea of the blog is to cover the atrocities committed in Mexico's ongoing drug war that were censored by the mainstream media due to fear of reprisal from the country's violent cartels.
"I'm in love with my culture, with my country, despite all that's going on. Because we're not all bad," Lucy said, according to The Guardian. "We're not all narcos. We're not all corrupt. We're not all murderers. We are well educated, even if many (foreign) people think otherwise."
The blog launched in 2010 as a way to surpass the roadblock set up by the cartels in covering the news and has since developed a wide range of sources, including drug gang members. It has garnered up to three million hits a month and provides daily stories, pictures and video of abductions, shoot-outs, executions and gruesome murder scenes.
Despite their commitment to keep themselves anonymous, Lucy and her colleagues at the blog have faced threats and violence. A young man and woman who were tortured, disemboweled and hung from a bridge in September 2011 – murders which shocked even atrocity-hardened Mexicans – were collaborators on the blog, Lucy said.
"They used to send us photographs. That was very hard, very painful," she said.
While critics have called the blog a press relations firm for the drug cartels, Lucy argued that the site is only showing the daily reality in Mexico and helps families find out what happened to their loved ones. While cartel members have occasionally sent her photos of themselves partying with celebrities, she refuses to post them on the site as it might be construed as a glorification of the cartel lifestyle.
The physical attacks on blog contributors has been paired with a number of cyber attacks – by both narcos and the Mexican government, which has also been accused of a number of violent attacks, abuse and corruption. These attacks have forced Lucy and her colleagues to constantly change up their workspace and patterns.
"We change where we live every month," she said. "We've been in basements. It's very difficult. We hide our equipment in different places. If the authorities get close we run."
Lucy's interview comes at a dicey time for her and other Mexican bloggers. She is about to release a book about her coverage on the drug war and a similar site, Valor x Tamaulipas, was recently removed from the web after threats were leveled against the site's administrators.
During the first days of his presidency in 2006, former Mexican leader Felipe Calderón declared an all-out offensive on Mexico's cartels. In the ensuing six years, his "kingpin" approach killed or detained many high ranking cartel leaders, but also saw a drastic escalation in drug-related violence.
During Calderón's six years in office, an estimated 70,000 people died in violence related to the country's drug war.
While current Mexican President Enrique Peña Nieto has promised a new approach – more focused on public safety than the "kingpin" method – there has already been about 3,200 murders in the first three months of his time in office.
Follow us on twitter.com/foxnewslatino
Like us at facebook.com/foxnewslatino